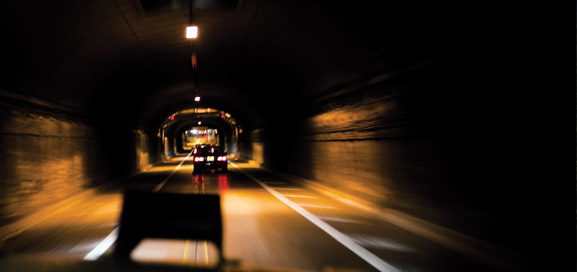 By Randall L. Golter
Such an assertion may seem excessively confident. I would agree if The Lutheran Church— Missouri Synod were left to herself. Our congregations, pastors, teachers and missionaries are not isolated entities apart from the Triune God. Missouri is owned by Him, bought with the Son's own blood and empowered by the Spirit through the Word.
Where is Missouri moving? Toward the lost. To be sure, we can rightly complain when evaluating the ineptness and frailty of the LCMS, both the past and the present. People did the same when viewing the Savior from beneath His cross. But God does His work through the most unlikely of means: His Son, the Gospel, His Church, His people.
Missouri moves toward the lost because she is connected baptismally to the One who is moving. Let's get this straight: Mission for Missouri is not done because she is commanded to do so, to follow the Great Commission. "Look at the Great Commission. You're not doing it. Jesus has forgiven you. Now you need to get out there and do it!" Christ's goal for the Church is not greater obedience to His commandments but faith in Him, an explicit trust in the One who gives Himself freely.
Owned by such a Savior, Missouri from its beginning could not — and cannot — but give of herself to others, in witness, mercy and life together. That is how it is when owned and enslaved by this gracious God (Gal. 2:20; Rom. 12:1–2; Acts 8:4; 9:31)! Luther writes in his 1 Peter commentary (AE 30:11):
[quote]"We have no other reason for living on earth than to be of help to others. If this were not the case, it would be best for God to kill us and let us die as soon as we are baptized and have begun to believe. But He permits us to live here in order that we may bring others to faith, just as He brought us." [/quote]
This issue of Lutherans Engage the World details Christ's work through Missouri over the years, from America to Papua New Guinea to India and beyond. This movement by Missouri presents a cause to rejoice and give thanks, and it encourages the same aggressive work now and into the future.
The Lutheran Church— Missouri Synod has confidence because Christ owns her and the mission. He is the One planning, doing, working, fretting as a mother hen over wayward chicks (Matt. 23:37). What a distinct privilege and absolute joy to follow, to work alongside the Master!
About the Author: Rev. Randall Golter is the newly installed Executive Director of the LCMS Office of International Mission. He is the former president of the Synod's Rocky Mountain District and served as parish pastor for four LCMS congregations.

Print page