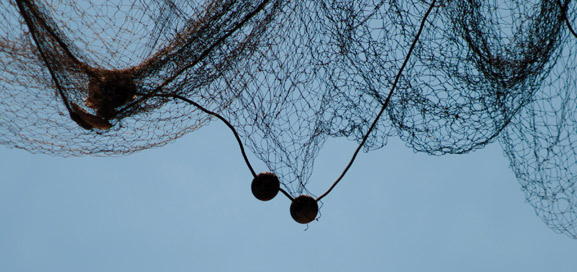 By Pamela J. Nielsen
Soon, 29 new LCMS missionaries will venture out onto mission fields across the globe. Standing behind them is a network of support designed to go the distance in meeting each missionary's needs so that nothing impedes the proclamation of the Gospel. Why does the LCMS rely on this network?
Funding History
From our earliest days, a portion of the offering dollars and donations to the Synod was budgeted to cover missionary expenses. Key groups like the Lutheran Women's Missionary League and the Lutheran Laymen's League eagerly provided additional funds for mission work. Missionaries home on furlough visited congregations, made presentations and encouraged missionfocused gifts for the Synod. Individuals, congregations, church groups and various Lutheran organizations have always provided a network of support for LCMS mission efforts.
Network Supported Missionaries
Behind each missionary stands a team of prayer partners, financial sponsors and ministry partners from every corner of the Synod. The NSM model works like this: Each LCMS missionary works to build a personal network of financial supporters. They visit with individuals, congregations and groups to share the story of their work and encourage people to engage in that work with their prayers and financial gifts. Their message is "Help our Synod send me to share Christ with the world." Once deployed, our missionaries stay connected with their support network through regular communication. Then, every two years, a missionary comes "home" for an extended period of time that includes vacation, reconnecting with family and touching base in person with their network supporters. By God's grace, they also connect with new individuals and groups who join this important network of support. What is the result?
$6.2 Million
This year, $6.2 million in donations will directly support individual LCMS missionaries as a result of their personal fundraising. Offerings are supplied by individuals (Mission Senders), congregations (Together- In-Mission), and strategic partners such as LCMS districts and Lutheran family foundations. These gifts are received by the Synod and credited to the individual missionary's account and are used only to cover the missionary's salary, benefits and living expenses.
$13.3 Million
The LCMS set aside $13.3 million in its 2013 annual budget for mission work, most of it funded by designated gifts. These dollars fund the logistics, planning and resources for the recruitment, training and launching of missionaries onto the field. A dedicated team back home at the LCMS International Center supports our missionaries with strategic guidance, communication and fundraising assistance along with logistical aid including dealing with foreign governments and, at times, personal security issues. Synod budget dollars also cover senior directors and business officers in each of five world regions along with funds for program and projects. This $13.3 million is provided to the LCMS by individuals, congregations, districts and other groups who desire to walk and work together as a Synod in our global witness and mercy efforts. "I know from my own family's history and from seeing this work firsthand, it takes a Synod," says Mark Hofman, executive director of Mission Advancement, as he describes the benefit and need for a broad, strong network of support for LCMS mission work. Reflecting on the reasons for forming the Synod in 1847, Hofman says, "We came together to do what no single congregation or individual could accomplish alone. Together, we share Christ with the world."