by Melanie Ave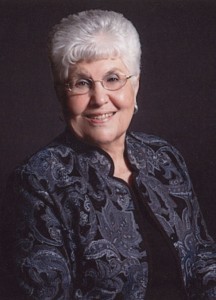 Claire Kuddes, 83, is a widow living on a fixed income. But at the first of every month, she immediately tithes to Messiah Lutheran Church in Independence, Mo., and sends $50 to The Lutheran Church—Missouri Synod (LCMS) to support its disaster response and mercy work around the world.
"I am a believer in firstfruits giving," said Kuddes, a retired Lutheran school teacher who taught for 30 years. "You take the cream on top and you take it off first. The truth being, I don't even miss it. The key word for me is response."
Kuddes said, as a Christian and follower of Jesus Christ, she believes in the Great Commission — to go out into the world and spread the Gospel.
She may not be physically able to spread the Gospel around the world, but she said she can help support those who do through her local church and the LCMS.
Kuddes said her monthly contribution is one easy way she can help carry out the mercy work of the church throughout the world, including in the aftermath of disasters like the recent tornado in Moore,
Okla.
"They need money," said the mother of three grown children, seven grandchildren and one great-grandchild. "I can't go bodily. But I can support that effort financially. That gives me comfort knowing that in some way, I can do my part."
Years ago, Kuddes said she started out "very carefully" in contributing to the LCMS on the fifth Sundays of the year.
"I was living with a certain amount of money and only had a certain amount of money to give," she said. "As time went on, I said, I can do better than that."
Kuddes said she wanted to be a part of the LCMS' mercy efforts, especially after the tsunami in the Indian Ocean in 2004, which killed more than 200,000 people.
"I am a believer in firstfruits giving. You take the cream on top and you take it off first."
The daughter of a Lutheran pastor, Kuddes said she has been blessed with a great life — good health and children who are faithful to the church. When her son, the Rev. Jeffrey Kuddes, traveled to Madagascar to help with an LCMS Mercy Medical Team trip, his mother supported him.
Her charity isn't limited to the international work of the church. When Our Redeemer Lutheran Church in Kansas City burned down late last year, Kuddes gave a gift to help with the church's rebuilding effort.
"This is what we need to be about," Kuddes said. "This is our response to the blessings we have."