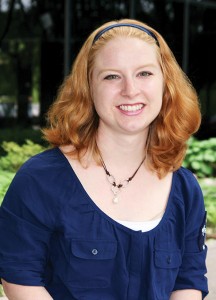 By: Erik M. Lunsford
1. What prepared you for missionary work?
Many things have influenced and prepared me for today. When I look back, I see the web the Lord has woven in my life. Too often we don't know the purpose for which the Lord plans our lives, but I truly believe I am now where the Lord wants me.
2. Who influenced you to become a missionary?
Many people have influenced and planted seeds in my life. Pastor Ted Krey [LCMS regional director of Latin America] and my father were especially influential.
3. Why Lima, Peru?
I'm here because of the work we are doing, not because of the place itself. The LCMS mission has a mercy house where we are working with children [who are] living and working in the streets. We help children have a better life and a better future.
4. Can you describe your work in more detail?
We serve children and their families in La Victoria (a part of Lima) with a three-fold purpose of education, health and life. We have after-school tutoring, a reading club and an event called "Saturday Explosions." That time is for us to interact and build relationships. We have health fairs and clinics, and we spend time educating the people on healthy living practices. Lastly, we also have [vacation Bible school] classes, which give us a chance to teach Bible stories and the love of Christ.
5. What reward does that give you?
Working with the children is a joy. However, the greatest blessing is these children are coming to know Christ. They are feeling His love and presence in their lives through us.
6. What educational goals are you working toward?
I am working on two certifications. I am serving my internship while I am here in Peru for my deaconess program at Concordia Theological Seminary. In addition, I am working on my full license for my bachelor's of social work. I currently have my limited license and am working toward a fully certified license.
7. What is life like in Peru?
When I first arrived, every aspect here was sensory overload. Everything was new and different and I felt like I spent my whole day just trying to make sense of things. Because I live in a large city there are many days it feels like a different city away from home in the United States. There are many other times when cultural differences and the language make it very clear that I am nowhere near anything familiar. A typical day here involves kisses from strangers, haggling over prices, great amounts of walking and riding in broken down buses, among other things.
8. What do you miss from home?
I miss my family. I miss a world that speaks English. I am learning Spanish and every interaction here is learning for me. I miss doing things with more simplicity. I also miss driving. The streets of Lima are crazy and you couldn't pay me to drive here.
9. What advice do you have for new missionaries?
Be patient with all things, with yourself and with God. When you are humbled by Him you will seek your fulfillment in Him.
10. What one word describes your missionary work?
Mercy.
Learn More: www.lcms.org/missionarysupport