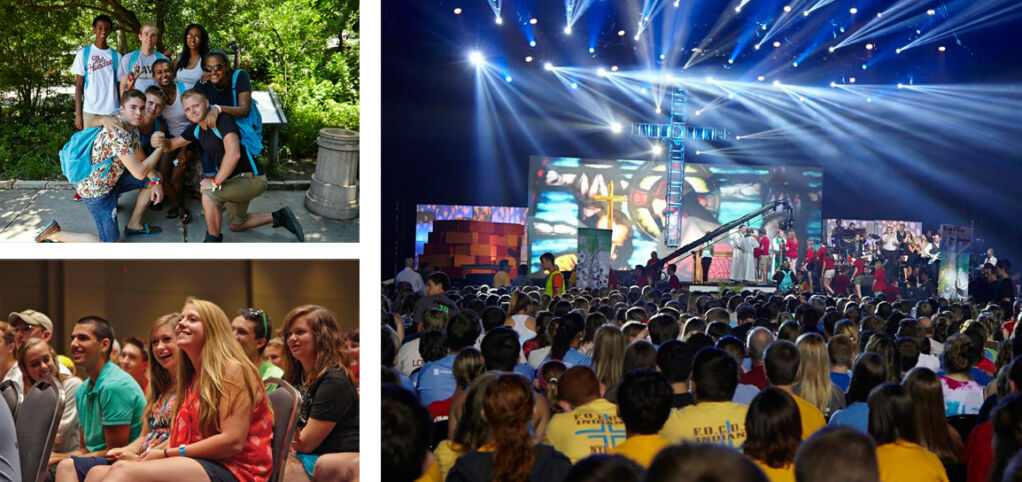 by Melanie Ave
Matthew Rhodes considers the question. Where would you be without Peace? Rhodes is a 19-year-old from Brookings, S.D., a small town with a downtown straight from "The Andy Griffith Show." Old brick buildings. Mom and pop shops. Peace Lutheran Church rises from the flat landscape, next to a shopping area.
Rhodes, a college sophomore, pauses, but only for a moment.
"I'd either be in juvie or some other place that isn't so nice," he answers. Rhodes is far from a juvenile delinquent statistic, and he contributes that to the actions of God and his mother. He's a teen who loves reading Martin Luther and C.S. Lewis. He relishes discussions on Christian apologetics and plays the saxophone and banjo in his spare time.
Peace Lutheran, where more than 130 people worship on Sunday mornings, helped guide Rhodes from an early age to a faith in Jesus Christ.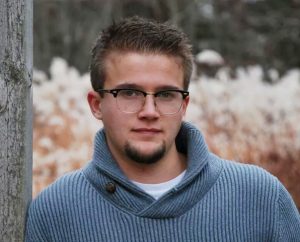 Growing in Faith
Rhodes' story is not uncommon.
LCMS churches and youth ministries play a pivotal role in the lives of young people, who often struggle to find their place in an ever-changing world filled with less-than-godly temptations and experiences as they make their way to adulthood.
LCMS Youth Ministry aims to support congregations and districts alike, serving as a resource and a network for their ministry to young people inside and outside the of Christian faith.
The ministry's No. 1 goal is to help young people grow in their faith in Jesus.
"I hope we are encouraging congregations to, first of all, think about youth ministry and to be concerned about the children and youth that their congregation has been blessed with," says the Rev. Dr. Terry Dittmer, director of LCMS Youth Ministry.
Youth ministry, depending on the congregation, can take many forms.
"What we've always been very careful about saying is youth group does not equal youth ministry," Dittmer says. "Youth ministry is any connection teenagers make in the context of their congregation. So if they are in worship on Sunday morning, that's youth ministry. They've made a connection, and they don't resent the connection because they are there in church. There are so many ways a kid can be connected."
Regardless of what a church's youth ministry looks like, it should have one clear focus — Jesus Christ, Dittmer says.
He says youth ministry begins when a child enters the life of a congregation and continues until "they are translated to glory."
"A teenager right now is part of the church," Dittmer says. "When they are baptized, they become a part of the church. They're not the future church because they already are the church. But they are the church's future."
LCMS Youth Ministry oversees the Lutheran Youth Fellowship Teen Leadership Initiative, LCMS Young Adult Ministry, the National Youth Gathering, LCMS Servant Events, the LCMS U campus-ministry network and thESource website with Jesus-center youth resources.
Connecting to Christ and Church
Rhodes began attending Peace's early childhood center at the age of 5. His mother, a single working parent who was new to Brookings, S.D., was impressed with the Christ-centered program.
Rhodes calls it "divine intervention."
It wasn't easy for Rhodes growing up without a father, especially one with whom he had zero contact. But Peace helped soften the rough edges of childhood.
Rhodes and his mother, Brenda, became active church members. Rhodes joined Peace's youth group and stayed involved as he moved into middle school and through his high school years. He attended two National LCMS Youth Gatherings with other teens from Peace. He took part in the LCMS Council of Lutheran Youth Fellowship Representatives, an annual leadership development training for youth, both as a junior in high school and then as a senior, when he was elected to serve on the executive board as the Upper Midwest Region representative.
Peace Pastor Tim Rynearson became more like an uncle to Rhodes.
"He was always the extra child in our house," Rynearson says.
For the young man who once doubted the existence of God now is firm in his faith. The teen grew to realize that his father's absence in his life, which had caused so much pain, may have been an example of God's "true act of mercy" since his father struggled with alcoholism.
"Had I grown up with him," Rhodes says, "it would have been far worse."
Expanding Youth Opportunities
As with Rhodes, the LCMS has a good track record with its youth.
According to the National Study of Youth and Religion, the LCMS retains 86 percent of teenagers through high school. The hiccup comes after high school, when 50 percent of young people lose their connection to the church after graduation.
Enter the new Lutheran Youth Corps — the LCMS version of the Peace Corps — which is set to begin in fall 2015.
The Lutheran Youth Corps will offer one-year service opportunities to newly graduated high school students or college-age young adults. Working in groups of seven to 10 young people with a professional church worker, the teams will live and provide mercy work in cities throughout the United States. Young people will be matched with projects that suit their interests and skills.
"We want to show what we can do with a Lutheran emphasis to help teach, strengthen and maintain the faith as we do the work of spreading the Gospel," said the Rev. Steven Cholak, special ministries coordinator for the LCMS Office of National Mission.
A pilot program will be held in Philadelphia this August. Rhodes, the college sophomore from South Dakota, will serve as a proctor during the pilot.
This fall, he will transfer to Concordia University Wisconsin, Mequon, Wis., one of 10 LCMS colleges and universities.
"They are Christ-focused, and I want to live my life that way," Rhodes says. "My life without the LCMS, my church, my life without Christ and the strength of my mom would have been a dark and dismal one to say the least. For that I'm truly blessed."
At Concordia University Wisconsin, Rhodes will major in philosophy and biology and minor in bioethics. He can see himself working in a hospital some day, serving on a bioethics board, or perhaps becoming a researcher or a professor.
"I see good things in his future," his mother says. "I think he has a lot to share with other people as far as the faith is concerned."
His pastor, Rynearson, says whatever Rhodes does in life, the teenager will definitely have a positive impact on the world.
"That's just the kind of kid he is," Rynearson says. "He's not going to be the kind of kid who [is all about the money.] With him, it's always going to be about other people and how he can be of help."
Learn More:

Print page