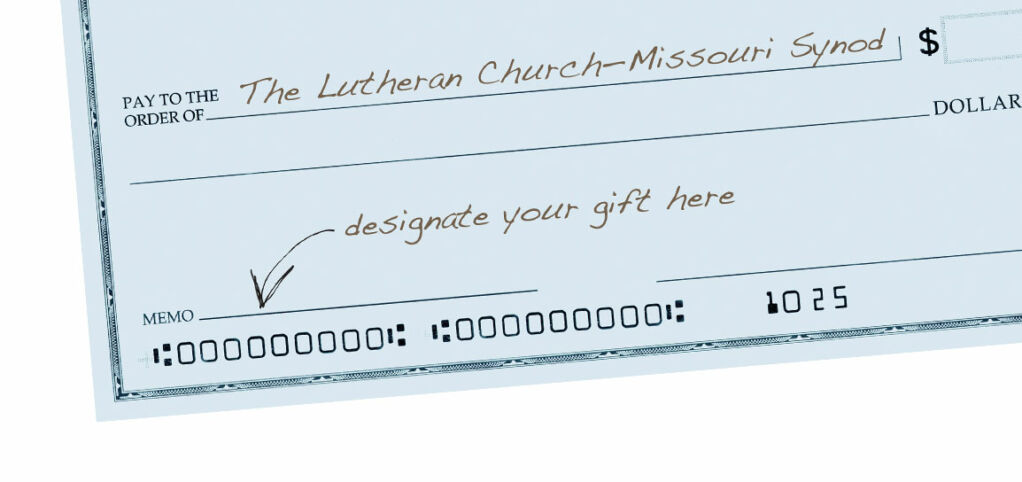 A year ago, I wrote a brief article about what I call "deployable dollars" (Lutherans Engage the World, September-October 2013 issue). November is Stewardship Month across the LCMS, so how are we doing at stewarding gifts and donations for the sake of deployable dollars?
Two years ago, giving to the Global Mission Fund was promoted as a new, efficient way to support our Synod's national and international Witness, Mercy, Life Together work. We made a commitment to steward your gifts wisely, and we strive to maximize the "deployable" portion of every gift.
Thousands across the LCMS combined their gifts through the Global Mission Fund last fiscal year and supplied more than $4 million in agile, immediately-deployable mission funding. I'm very pleased to share that the fundraising costs for the Global Mission Fund were nearly 5 percent lower than other, more restricted giving options. Only unrestricted gifts to the Synod cost less to solicit and acknowledge.
Those precious Global Mission Fund gifts supplemented more tightly-restricted dollars and allowed our national and international mission teams to adequately fund urgent and effective work. If a project didn't have sufficient designated funds to initiate or continue work, leaders were able to draw from the Global Mission Fund! We're learning because you joyfully responded to the idea of giving Synod workers the chance to collaboratively utilize a unique type of donation to fund board-approved work!
But there is more we can do together to be wise stewards of the Gospel using the blessings God entrusts to us.
When God's people in the LCMS donate to the vital national and international work of the Synod, we often see checks made payable to specific programs or even to certain funds. The problem is that this requires extra processing steps and the extra steps increase our bank fees, which are charged as extra fundraising expenses.
If, starting today, each gift sent to us would be made payable to "The LCMS" (or "The Lutheran Church—Missouri Synod"), and the designation of the gift (Global Mission Fund, for example) was instead written on the memo line, donors could help save the Synod as much as $40,000 in annual bank fees! We could push those saved dollars out to do meaningful mission work. Under a multimillion-dollar budget, $40,000 may not sound like all that much money, but the principle — stewardship — is at stake.
Last year the Synod's fundraising overhead, as reported to the Board of Directors, was 13.3 percent, and only 9.6 percent of all donations (if district support is included). While either is a respectable percentage, we can do better. It requires that we work together. We pray you will continue to walk with us on this important stewardship journey.
We're learning to better manage every single gift we receive. We actively solicit the kinds of gifts that cost less to raise and less to manage without compromising work in the field. We are making hard choices on your behalf to maximize the impact you can have on people's lives through the Gospel. And we're nowhere near finished with shifting to best-practice fundraising. I like the stewardship path we're on, and I pray you do, too.
I'm eager to hear your thoughts and continue the conversation. Drop me a note at LutheransEngage@lcms.org.
In Christ,
Mark Hofman
Executive Director, LCMS Mission Advancement