By Rev. Bart Day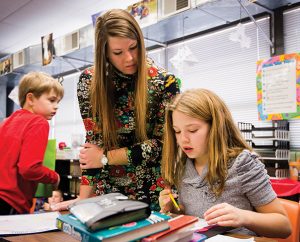 In the Synod's national mission work, we specifically address the mission priorities of the LCMS. But none are as equally significant and challenging as "promoting and nurturing the spiritual, emotional and physical well-being of pastors and professional church workers." The health and wellness of our workers is critical in our life together. Our national mission work is committed to creating a "church worker first" culture. But what does that look like, and how did we get to where we are today?
In the past, several groups have gathered to discuss promoting and nurturing our workers and the issues that surround that work. This means asking hard questions and facing difficult challenges. The truth is that many of our full-time workers are hurting. These hurts come from many places, but in the end, they are suffering along with the entire Church. If one part of the body suffers, we all suffer. If we hope to revitalize the church, it must begin with those men and women who have given their lives to it.
The national mission staff cannot take up this task alone. The entire Synod must come together in love and support of our workers. That is already happening through partnerships with other Synod entities and Recognized Service Organizations (RSOs). The Synod's Office of National Mission continues to grant financial support to three key partners in this work: DOXOLOGY, Grace Place and Shepherd's Canyon Retreat. These unique RSOs play a major part in supporting LCMS workers. All three have been challenged by the Office of National Mission to develop long-range plans that can more broadly address the needs of our workers. They are doing just that.
Another partner is Concordia Plan Services (CPS), which offers a number of programs through their Employee Assistance Program. CPS, is looking to enhance and refresh that program. The Synod also remains committed to the Soldiers and Veterans of the Cross programs, which offer financial support for active and retired workers.
While our national mission staff work to provide more resources to improve the health and wellness of our workers, it is key that our churches and schools also embrace their responsibility to act in love and mercy toward those they have called to serve.
Care for your workers. Love them. Support them. Share in their joys. Join in their sadness. Offer them opportunities of respite. Support them in getting the help they need.
Together, we live this mission priority for the Church and the world. Healthy workers will, with the Lord's blessing, reap a great harvest.
The Rev. Bart Day Executive Director, LCMS Office of National Mission