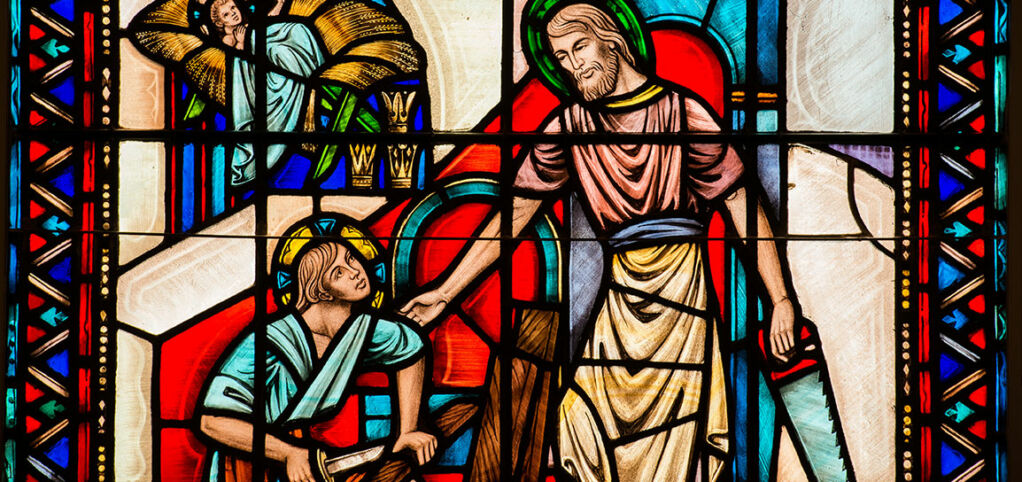 St. Paul really nailed it. "For freedom Christ has set us free; stand firm therefore, and do not submit again to a yoke of slavery. … For you were called to freedom, brothers. Only do not use your freedom as an opportunity for the flesh, but through love serve one another. For the whole law is fulfilled in one word: 'You shall love your neighbor as yourself.' But if you bite and devour one another, watch out that you are not consumed by one another" (Gal. 5:1, 13–15).
In the midst of the Galatians' controversy over circumcision, Paul gave the Church its seminal teaching on how Christians should relate to each other in all matters not specifically commanded or forbidden by the Scriptures. No man is an island. No pastor is an island. No layperson is an island. No congregation is an island. No district is an island. No church body is an island.
The Gospel gives us extreme freedom. We are free from the Law. There are very few prescriptions or rules in the Bible on just how we are all to relate to each other as members of the same confessional fellowship. There are few laws about worship, fewer about polity. But the New Testament teaches over and over again that the Church is a body — in fact, the mystical body of Christ. "If one member suffers, all suffer" (1 Cor. 12:26). We are baptized into Christ (1 Cor. 12:13). All parts of the body are needed, but they are different and serve different purposes. "The eye cannot say to the hand, 'I have no need of you'" (1 Cor. 12:21). And we all have different vocations, or gifts, for service to the greater body.
Over the past decade and a half, as I've viewed (especially) many tribal cultures, it has become evident to me that we American Lutherans have a very hard time working together as a body. We are first and foremost individuals, even rugged individualists! "My way or the highway!" And so the description of the ancient kingdom of Israel is true all too often in the Missouri Synod: "Everyone did what was right in his own eyes" (Judges 17:6). We very often get cross-ways with each other. We have conflict within congregations, between congregations, within districts and even with partner churches!
Luther summed up Paul's teaching brilliantly in a tract called "On Christian Liberty" (1520). Luther's two theses are as follows: "A Christian is a perfectly free lord of all, subject to none. A Christian is a perfectly dutiful servant of all, subject to all."
Forgiven in Christ, we are absolutely free. We have a free conscience. We are free to act according to that free conscience so long as it's informed by Holy Scripture. But freed in Christ, we are servants of our neighbor. We self-impose limits for the sake of love and the well-being of our neighbor. We are willing to use our radical freedom to serve and be "subject to all." Think about Christ washing His disciples' feet. Think about His death. "The Son of Man came not to be served but to serve" (Matt. 20:28).
And so it is with us. In our homes, in our congregations, in our circuits and districts, in this Synod and in its worldwide connections, we are always cognizant of "the greater good," for the sake of the Gospel. We like to go it our own way. And thank God, He very often works such human failings for good. Nevertheless, we are called to be one body, through one Baptism, into one Lord. And as you'll see from this issue of Lutherans Engage the World, what the Lord allows us to accomplish together is mind-boggling!
Pastor Matthew Harrison
President, The Lutheran Church—Missouri Synod

Print page