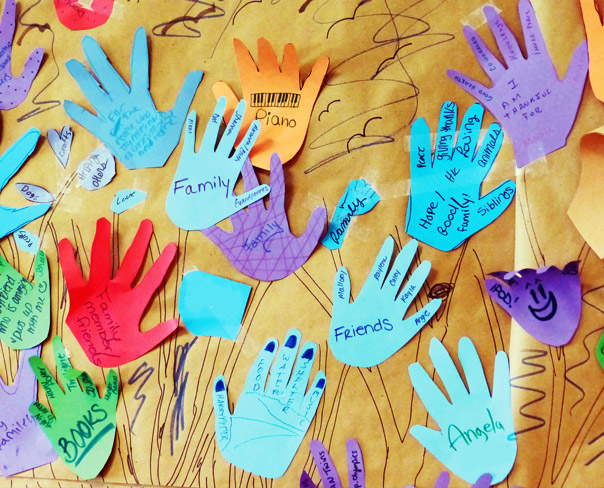 To Pastor Donald Wilke, it made perfect sense.
It was the early 2000s, and he was the chaplain at the Good Shepherd Community, which provides a full range of care for older adults at two Minnesota locations, Sauk Rapids and Becker. The nonprofit organization is a Recognized Service Organization (RSO) of The Lutheran Church—Missouri Synod (LCMS).
At the time, Wilke held chapel services every Sunday at Good Shepherd, which about 100 people regularly attended. But he had an idea. So he went to Good Shepherd CEO Bruce Glanzer and its Board of Directors with a question.
With 450 people living on campus, why don't we start an LCMS church on-site at Good Shepherd?
The Lutheran Church of the Good Shepherd was established in 2003 at Good Shepherd in Sauk Rapids. It is believed to be the only LCMS congregation located at a long-term care center.
"RSOs serve by showing the mercy and compassion of Christ." – Deaconess Dorothy Krans, director, LCMS Recognized Service Organizations (RSOs).
"The church on a Sunday morning is full," Glanzer said. "We have to remove dividers in the back just to make room for everybody."
Good Shepherd is but one of the many examples of LCMS RSOs doing "good works," said Deaconess Dorothy Krans, director of LCMS RSOs.
"It's been such a blessing for the residents because … many people in that age group have been worshiping their whole life, and they are no longer able to go to church," she said. "They can now take part in it just like at their home congregations. It's such a blessing for that facility."
Extending Mercy, Love
RSOs — independent nonprofit organizations — extend the mission and ministry of the LCMS. The LCMS currently has more than 175 RSOs working in various areas, including ethnic ministries, youth, disabilities, retreat centers, aging, counseling, veterans, education and immigration.
When an organization receives RSO status, after an application and review process, it agrees to foster the LCMS mission and ministry and to act in harmony with LCMS doctrine and practices. Organizations must re-apply every five years to retain their status. RSOs have the ability to call ordained and commissioned ministers on the LCMS roster, use the LCMS logo, participate in the Concordia Health Plan and obtain loans through the Lutheran Church Extension Fund.
RSOs, Krans said, help the LCMS extend its reach by offering mercy and love to meet the needs of those who are suffering, poor, sick or lonely. "RSOs serve by showing the mercy and compassion of Christ," she said.
Serving Children and Families in North Dakota
For another LCMS RSO, the Dakota Boys and Girls Ranch in North Dakota, helping children and their families is at heart of what it does.
Established in 1952 as a mission of the LCMS North Dakota District to serve neglected and deprived boys, the ranch is now the largest Lutheran social service agency in the state.
Each day, the ranch serves 107 boys and girls ages 10 to 18. It offers residential and shelter care on its main campus in Minot, N.D.; a residential program in Bismarck, N.D.; and residential programs in Fargo. It also serves children in grades four through 12 in day-treatment programs offered through its private, nationally-accredited Dakota Memorial School.
When the agency celebrated its 60th anniversary in 2012, it had served 30,000 children in 36 states throughout its history.
"Our mission is to serve at-risk children and their families in the name of Christ," said Gene Kaseman, Dakota Boys and Girls Ranch president. "We are truly faith-based."
It is that approach, he said, that greatly improves the ranch's success. For every child who comes to the ranch, he or she receives four evaluations, one of which is a spiritual assessment.
The Lutheran understanding of Law and Gospel — determining right from wrong and forgiving others — permeates the ranch's approach with children, many of whom are seeking services at a low point in their lives, Kaseman said.
The faith-based approach makes a big impact, he said, adding, "It gives us some greatly improved outcomes."
In the 1980s, one of the teen boys the ranch served was Ian Harr. Some 30 years later, Harr sent a letter of gratitude to Kaseman and the ranch for helping him.
Despite the troubled times that brought him to the ranch, Harr explained in his letter, he found a caring and nurturing environment, and he began a spiritual journey, thanks in large part to the ranch's chaplain. Harr was led to Christ and today describes himself as "an active Christian in my community church."
After leaving the ranch, Harr said he finished high school, graduated from college, and became a certified public accountant and vice-president of a publicly-traded international real estate services company.
"I now have a daughter of my own who is about the same age now that I was when I was in Minot, and I take pride in being able teach her some of the same life lessons I learned at the ranch, such as honesty, integrity and the value of working hard toward a goal," he wrote. "I cannot express the depth of my gratitude to the ranch."
Helping Older Adults in Minnesota
Good Shepherd Community is sponsored by 17 LCMS congregations, which also provide representatives to the organization's board of directors.
At Good Shepherd's Sauk Rapids' facilities, located on 30 acres, some 600 people are served. It offers a wide-range of care for the elderly, ranging from independent living to a skilled nursing facility. Its on-site church is but one of the RSO's attributes.
In 2007, Good Shepherd opened a second location in Becker, which offers 69 units of apartments, assisted living and memory care units. It is attached to Grace Lutheran Church by a community center, which is shared.
Glanzer said all services at both Good Shepherd locations are provided from a Christian perspective, addressing a person's mind, body and spirit.
In 2011, Good Shepherd revamped its entire approach in its skilled nursing rooms. It converted from an institutional model to a household model.
It now has 154 private rooms, with their own private bathrooms, and only four shared rooms. The rooms are divided into eight households with their own individual decor to better resemble a person's private home. Each household has its own nursing team, dining room, kitchen and spa.
Instead of a set breakfast time for all residents, they can now choose to eat between 7:30 and 9 a.m. Bath time is when the residents prefer it.
"We went from a set routine to patient-centered care," Glanzer said. "We used to say Tuesday at 2 is bath time. Today, it's, 'When would you like your bath, Mrs. Jones?' We work it in. We now have some people who want it in the morning. Some people say, 'I sleep better at night. Can I have it in the evening?'"
Glanzer said Good Shepherd's shift to a household model is a career highlight for him.
"People don't like to be in a nursing facility," he said, "but if you need to be in one, this is the place you want to be."
What are LCMS Recognized Service Organizations?
To extend its mission outreach, education and social ministry, the LCMS works with independent nonprofit organizations known as Recognized Service Organizations (RSOs). Organizations granted RSO status agree to foster the LCMS mission and ministry and to act in harmony with LCMS doctrine and practices. RSOs operate ministry programs that reach out with mercy and love to help those who are suffering, poor, sick or lonely by addressing human, social, economic, educational and spiritual needs.
LCMS RSOs can:
• Issue calls for ordained and commissioned ministers on the LCMS roster;
• Use the LCMS logo;
• Apply for loans through the Lutheran Church Extension Fund;
• Seek LCMS grants;
• Participate in the Concordia Health Plan;
and
• Participate in the LCMS Group Purchasing Agreement
Learn more at www.lcms.org/rso.