An Overview of LCMS Mission Work Around the World
The Lutheran Church—Missouri Synod has a long tradition of international mission work that dates back to the 1880s. This work has encompassed many different witness and mercy projects over the years in some 80 countries around the world. Today, LCMS efforts focus on training pastors, planting churches and starting schools, all while working in collaboration with partner churches in the five mission regions. God has enabled and blessed the far reach of LCMS mission work through you, the LCMS members who support this work with your prayers and gifts to the Global Mission Fund and through direct missionary support.
 Africa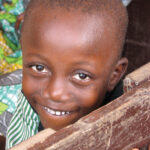 From the earliest days of the LCMS' mission work in Africa (Nigeria, 1936), church planting and evangelism has been a top priority. As the Lutheran Church in Africa has grown, the churches established by missionaries have planted new congregations. These African-initiated Lutheran churches are emerging all over the region and provide a great opportunity for theological education and partnership with the LCMS.
First mission field: Nigeria, 1936
Missionaries: 24
Missionaries needed: Area Facilitators, Mission Facilitators
Partner church bodies: 7
Partner seminaries: 12
Partner congregations: 7,840
Mercy projects: 16
Asia Pacific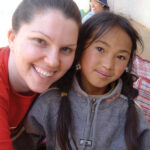 The Synod's mission work in the Asia Pacific region began in the early 20th century and escalated following World War II. During the last 60 years, the LCMS has been involved in many acts of witness and mercy in diverse areas of the region, from remote villages in Thailand to the modern metropolis of Hong Kong. The LCMS, whose rich heritage includes a strong emphasis on education, also has helped start Lutheran schools in many countries of this region.
First mission field: China, 1913
Missionaries: 50
Missionaries needed: EFL Teachers (English as a Foreign Language), High School Teachers, Outreach Coordinators
Partner church bodies: 7
Partner seminaries: 7
Partner congregations: 312
Mercy projects: 34
Eurasia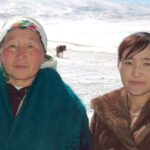 The Synod's work in Eurasia is focused on connecting the people of the region to the resources of the LCMS so they might hear the saving Word of God. The missionaries' work is focused on those who have never heard of Christ and those who have heard but do not yet believe in Christ as their Savior. Missionaries are involved with church planting, theological education, music instruction, agriculture, human-care needs and prison ministry.
First mission field: Denmark, 1882
Missionaries: 25
Missionaries needed: Area Facilitators, EFL Teachers (English as a Foreign Language)
Partner church bodies: 10
Partner seminaries: 4
Partner congregations: 250
Mercy projects: 4
Latin America and the Caribbean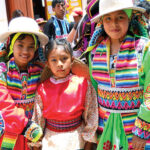 The LCMS began work in Latin America and the Caribbean in 1900 at the request of German immigrants who were living in Brazil. Since that time, the LCMS has expanded its witness and mercy work to many other countries in the region. Current LCMS projects in the region include providing scholarships for seminarians from six countries to study at Concordia Seminary, Buenos Aires, Argentina, and church planting in eight countries with mercy houses alongside.
First mission field: Brazil, 1900
Missionaries: 18
Missionaries needed: pastors, deaconesses, EFL Teachers (English as a Foreign Language)
Partner church bodies: 8
Partner seminaries: 3
Partner congregations: 2600
Mercy projects: 10
Southern Asia and Oceania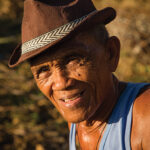 The Southern Asia and Oceania region is home to 1.5 billion people. It also is the site of the earliest LCMS mission field and some areas where Lutheran groups are just starting to emerge. Through this renewed commitment in this region, the LCMS plans to provide the guidance and support necessary to help fellow Lutherans in Southern Asia and Oceania overcome obstacles and become strong witnesses for the Gospel. A critical priority for future work in this region is the recruitment and sending of missionaries to work alongside indigenous pastors and church leaders.
First mission field: India, 1895
Missionaries: 11
Missionaries needed: Theological Educators, Deaconesses, EFL Teachers (English as a Foreign Language)
Partner church bodies: 3
Partner seminaries: 3
Partner congregations: 2,269
Mercy projects: 2