by Jeni Miller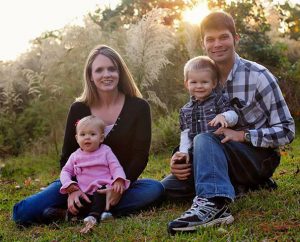 He's studied church history. Passed his vicarage with flying colors. Even aced his final exam on the Book of Revelation. But there's no experience for a new pastor that can shape him as fiercely and fully as those first few years in the parish.
For that reason, there's no better time to begin caring for pastors than in the first three years after ordination, said the Rev. Dr. Glen Thomas, executive director of Pastoral Education for the LCMS.
To help ease the transition from seminary to parish, our Lord cares for His Church and Her pastors in The Lutheran Church—Missouri Synod through a program called Post-Seminary Applied Learning and Support (PALS).
"I think PALS is one of the best ideas our church body has had in recent decades," Thomas said. "Our seminaries provide excellent pastoral formation, but new pastors often face circumstances they did not envision while in seminary.
"PALS offers high-caliber continuing education resources and a strong support community at just the right point in time for each new pastor and his wife."
In the 1990s, the Synod recognized the need to provide continuing education and support for new pastors and their wives during the earliest years of parish life.
Since its inception in 1998, PALS has assisted hundreds of new pastors and their wives with the critical transition from seminary to congregation.
The Rev. Ryan Ogrodowicz, pastor at Victory in Christ Lutheran Church in Newark, Texas, has been involved in the PALS program since he was ordained and installed in August 2011.
"PALS provides an atmosphere allowing new pastors to learn from one another," Ogrodowicz said.
The PALS program operates as a partnership between LCMS districts and the Synod, with each district offering an experienced PALS facilitating pastor that coordinates group meetings three to four times per year. Each group follows its own format, but most choose to include a video-based curriculum that is designed by the Synod in response to the expressed needs of pastors and their wives.
PALS groups have the freedom to explore the topics and subjects that are most of interest to them. Crisis counseling, preaching and leadership top the list.
PALS meetings begin with the Divine Service.
"Following this we retreat as a group, pastors and wives, to a room where we pray for one another," Ogrodowicz said. "At some point the guys and girls split, with the wives attending their own Bible study, prayer and fellowship, while the guys spend time on an exegetical study from within the group."
"The most valuable aspect of the PALS program during my experience is the ongoing theological conversation … and not just sharpening our understanding of sound doctrine and our Lutheran confession, but also learning to apply those things in the face of the many difficult and diverse situations in parish ministry," added Ogrodowicz. "There are times when new pastors face obstacles without easy answers. Being able to discuss these issues with others and seek godly solutions is, in my opinion, the hallmark of PALS.
Sometimes, transitioning into the parish presents just as many obstacles for wives as for new pastors.
"Hanging around the wives of other pastors has provided the much-needed fellowship that is difficult to get as a stay-at-home mom," said Ogrodowicz's wife, Audra. "In addition to this, it has helped tremendously to hear that the challenges I face in this role are not only shared by other wives, but that we don't have to face them alone."
While the study and curriculum are integral parts of the PALS experience, the opportunity for pastors to meet together as brothers in the ministry is among the most valuable reasons to participate.
"PALS has provided a network of fellow pastors that I probably would not have met," noted Ogrodowicz. "At my last meeting, our faithful facilitator said, 'This is iron sharpening iron.' I couldn't agree more."
"The transition would be challenging without a network of guys basically in the same boat as you are. … You're not alone."
Jeni Miller is a deaconess, freelance writer and pastor's wife in Cedar Rapids, Iowa.