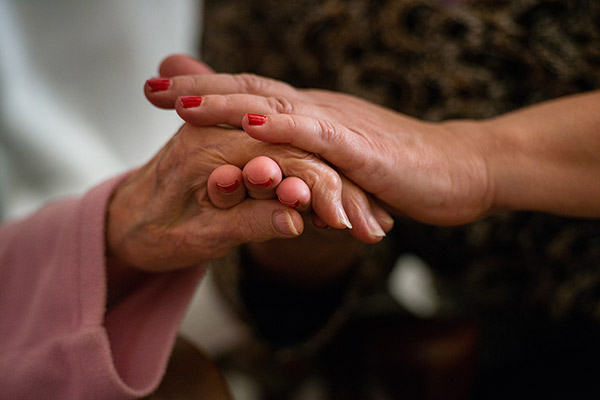 "And he gave the apostles, the prophets, the evangelists, the shepherds and teachers, to equip the saints for the work of ministry, for building up the body of Christ." (Eph. 4:11–12)
It's easy to take our full-time church workers for granted. Pastor is in the pulpit every Sunday. The organist is on the bench every service. Christian educators are in front of the classroom throughout the week. They're just always there.
But what if they weren't?
What if there were no pastors to comfort you with Christ's forgiveness? No deaconesses to sit at your bedside before surgery? No teachers to assist your child in learning about the world through a uniquely Lutheran lens? No directors of Christian education to teach about Jesus in your congregation? No directors of Christian outreach to help your parish reach out to the community with the Gospel?
We too easily forget that those who care for our spiritual well-being need care as well, even as we fail to realize what our lives would look like without the care they daily show us! They bear our burdens, and yet their own concerns are substantial too. They sometimes struggle to make ends meet. They pray over their own wayward children. They fear their doctors' diagnoses and wonder if God is truly good when the world and their own worries tell them otherwise.
Here, though, is the beauty of the Christian life: When those who have given their lives in service to the Church suffer, we suffer too, and when they rejoice, we rejoice with them. We don't let them go it alone. We don't let them fend for themselves or turn a blind eye to their pain.
Instead, we walk alongside them. We remind them that Christ's peace is their peace, that it passes all understanding. We give them home-cooked meals and keys to the lake cabin to remind them that the consolation we have in our life together is genuine and real. Yes, we show mercy to those who are suffering, even when the one hurting is the one who cares for us in our own grief.
In this issue of Lutherans Engage the World, you will hear and see that the Lord is at work through His gifts of Word and Sacrament, through His Church, through His people to care for hurting and broken church workers.
You'll also hear about the work of our LCMS campus ministries, which are experiencing their own set of joys and challenges in the midst of a world thriving on conflict and chaos. Please pray for our young people and our Lutheran faculty members, that they would be willing to make a faithful confession of Christ even though they may be mocked and derided.
This month, think on these. Consider how you can love and support them, how you can share in their joy and sadness. And as you do, give thanks that the Lord has given them to you. He has caused some to be apostles, prophets, evangelists, shepherds and teachers, so that each one of us might be fed by God's Word and built up in the body of Christ.
In Christ,
Rev. Bart Day
Executive Director, LCMS Office of National Mission