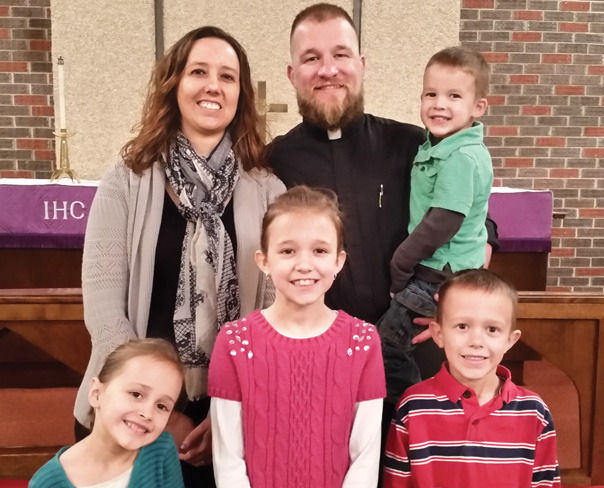 by Megan K. Mertz
After Martin Luther nailed the 95 Theses to the door of Wittenberg's Castle Church in 1517, the ideas of the Reformation spread across Europe during the next few decades.
In Spain, these ideas took root among some Spanish Christians, especially in monasteries like San Isidoro near Seville. But after seeing the growing religious unrest that was occurring elsewhere in Northern Europe, the Spanish Inquisition, which had been in effect since 1478, moved to quell the movement within its borders. Reformation-minded Spanish Christians who chose not to flee were arrested, and some were even burned at the stake.
It wasn't until nearly 500 years later that a Lutheran presence would again return to the country.
In the 21st Century
In 2000, a Lutheran family in Spain partnered with the Evangelical Lutheran Church of Argentina to lay the foundation for a Spanish Lutheran church. Between 2000 and 2014, three Argentine missionaries served in Spain, where they led outreach efforts and established Lutheran missions.
With the partnership of the LCMS, the Evangelical Lutheran Church of Spain (IELE) was planted and recognized by the Spanish Government in 2004. In October 2010, the Rev. Juan Carlos was installed as the first — and only — Spanish pastor of the IELE.
The Rev. David Warner and his wife, Shelee, moved to Seville in April to become the first LCMS missionaries to the country. Warner provides pastoral care to some 80 Lutherans scattered around Spain, mentors four men who are currently studying to become pastors, and provides ongoing Greek and Hebrew instruction to Juan Carlos.
Warner also is working to secure a permanent worship space for the growing congregation in Seville, as well as looking for funding for similar sites in Madrid and Cartagena.
"The members of the IELE are very inspiring," Warner said. "They became members because they were convinced that Lutheran doctrine is true and faithful. … They are committed even though they lack facilities, worship opportunities and pastoral care. I am humbled to begin serving them."
On May 23, Warner performed his first Baptism on the mission field. While many Roman Catholic family members watched, the grandson of one of the original members of the IELE became God's child through the waters of Holy Baptism.
"I preached a Law-and-Gospel sermon about the miracle of Baptism and salvation by faith and then went out to dinner and spoke with members of the family for a couple of hours as the plates of food kept coming," he said. "Lord willing, the many seeds planted will take root and grow."
Later this year, the Rev. Adam Lehman and his family will join the Warners as LCMS missionaries to Spain. The Lehmans are currently raising the support necessary for their life and work on the Iberian Peninsula.
"Having learned more about the history and development of Spain, I have realized what a great blessing it is to be privileged to serve as a Lutheran pastor in Spain at this time," Lehman said, reflecting on his call to serve as a church planter there. "After being snuffed out via the Spanish Inquisition, the Lutheran Reformation has now returned to Spain!"

Print page