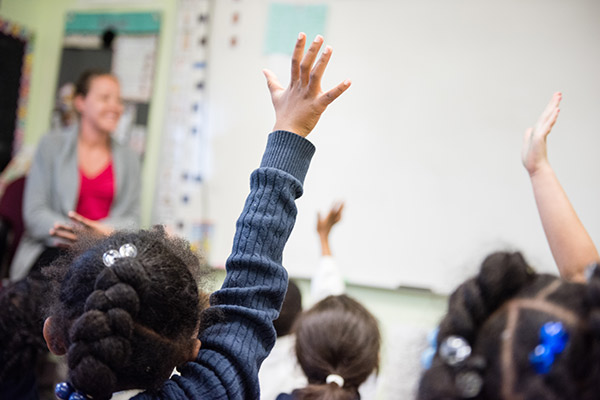 Life together begins in Christ. There is no life apart from the One "through whom all things were made." The life of Christ is the life of the world, our life together. The miracle of the Incarnation is that our Lord descended to take up our life. He wears our fallen human flesh, so that He might bear our sin and be our Savior. In His bloody enthronement at Calvary, He draws all creation to Himself. Here is our salvation. Here is our life together.
In the Divine Service, our Lord lovingly invites us to eucharistic eating and drinking. He comes and serves us. With His body and blood, we proclaim His death and receive His life. The crucified One gives us the gift of forgiveness and the seal of immortality. As He is so we shall be.
The Post-Communion Collect roots our life in Christ and our life together in the same: "We give thanks to You, almighty God, that You have refreshed us through this salutary gift, and we implore You that of Your mercy You would strengthen us through the same in faith toward You and in fervent love toward one another."
The living Christ creates "fervent love toward one another." The heartbeat of the Church in witness, mercy and life together flows from and to the cross. Having been served, we rejoice to serve one another. What joy and freedom we have in serving our Lord and His holy Bride, the Church. We are no longer burdened by the Law's requirements. The Gospel — Christ in us — compels us to share His Word to the ends of the earth, to share the mercy and love of Christ with those in need, and to share in the corporate life of the Church. Life together is the best living. Selfish ambition and pride disappear as we pray for and support the body of Christ. We belong to one another only through and in Jesus Christ.
In his little book Life Together: The Classic Exploration of Christian Community, Dietrich Bonhoeffer offers several helpful insights into our life together. For Bonhoeffer, our life together is a concrete reality. God is not a God of the emotions but a God of truth. That truth is revealed in the divine revelation of the Word and the Word made flesh. The justified sinner lives in the community of sanctification, a gift from God that no man can claim. Life together is a gift.
This month, Lutherans Engage the World focuses on three great strengths and opportunities in the Church: service, youth and schools. May you be enlivened in Christ as you read about the great the great things the Lord is working in and through us around the world. May His service be lived in us as we serve one another in His name.
In His service,
Rev. Bart Day
Executive Director, Office of National Mission