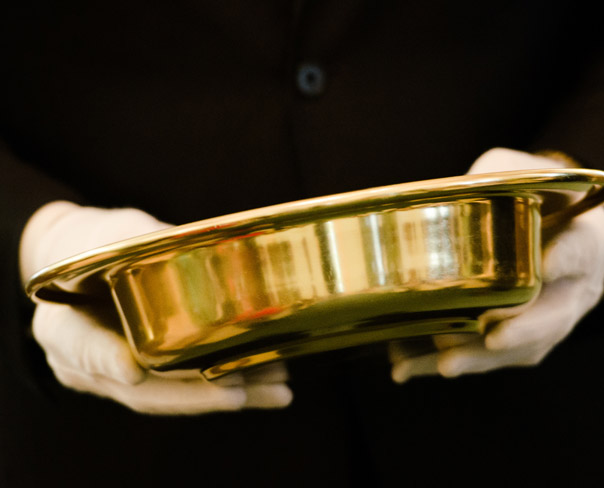 by Adriane Heins
The Rev. Dr. David Stechholz, LCMS English District bishop and president, doesn't have to look far to see the Lord at work in his district.
"Yesterday, by God's grace, we received a group of immigrant Liberians as a new congregation of the LCMS," he said recently while waiting for a flight at the Syracuse, N.Y., airport. "These people endured horrible persecution in Liberia. Many of them spent up to 15 years as refugees" before coming to New York and being welcomed into the LCMS as a new member congregation, Hope Community Lutheran Church.
In a time and culture that sees decreasing financial support to both individual congregations and the districts in which they reside, one might worry about a new congregation's ability to support itself, especially when 56 of the congregation's 80 members are between the ages of 1 and 18, and only two have a college education.
But that does not seem to be the case for Hope Community.
"The Liberians have a very modest budget of only $8,000," Stechholz said, "so the district gift as a new mission congregation of $1,000 was well-received."
Bucking the Trend
But the district is doing much more than that. In 2014, the LCMS English District increased its pledge to support the Synod in a significant way, bucking years of downward trends in giving to Synod.
How? Following the departure of an education executive, the Rev. Dr. David Stechholz, LCMS English District bishop and president, worked to redistribute the work load into two part-time deployed positions, saving health insurance costs while "still getting excellent results in terms of performance," he said. "I asked the Board [of Directors] to increase our district's pledge to Synod by $11,000, restoring in part the cuts that we had made" in previous years.
"Do not be hesitant to make that bold commitment or write that check that can alter the lives of others by proclaiming the message of life and salvation in Jesus Christ, our Lord. Count your blessings first. Then pray." – The Rev. Dr. David Stechholz, LCMS English District bishop and president
And the Lord had still more to give the district. "Two decades ago, the English District had been involved with Lutheran Church Extension Fund [LCEF] in advanced site purchases," the bishop explained. "Many of those properties did not matriculate into congregations and had to be sold at a loss … After many years … LCEF sent the district a large reimbursement check."
While the district could have kept the money, the Board made the decision to give "a tithe of that amount to Synod," Stechholz said.
"With that tithe, we have more than made up for the cuts … and have applied some of that tithe toward our obligation as a managing partner in the Dominican Republic Lutheran Mission."
Waiting on the Lord
Increasing a congregational giving to districts and districts giving to Synod often can be hard work. But a decline in giving, Stechholz noted, has more than just financial implications. It has theological repercussions as well.
As he travels around the district, visiting members and congregations, Stechholz said he is keenly aware that the temptation to reduce giving is sometimes strong. But he also believes a proper understanding of stewardship teaches Lutheran Christians that "we learn to both 'wait on the Lord' for His direction and take bold action as He opens up doors, some of which we have not been willing to go through."
"God is a God of abundant blessing," Stechholz said. "There is such joy in giving in response to His grace in Christ … The life of a child of God is hugely blessed in responding to God's grace in Jesus Christ."
Adriane Heins is the managing editor of The Lutheran Witness and editor of Catechetical Information.