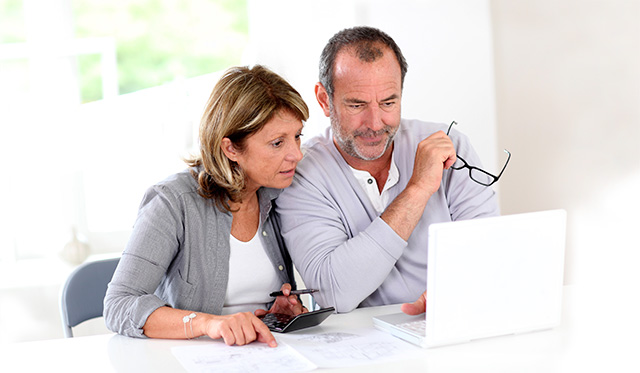 by Mark Hofman
Over the last several months, I have spoken with donors who are overwhelmed by the number of mail appeals, phone calls and email messages asking them for a charitable gift — or another charitable gift. Some — but not all — were requests from The Lutheran Church—Missouri Synod. Perhaps you also are one who cries to the Lord for mercy when being solicited for charitable support.
Here is an uncomfortable truth: The financial resources required to carry out our Synod's work rarely flow in unsolicited. Most people today prefer to be asked for help, even if they have to decline, and most prefer to select the organizations with which they partner, even to the point of restricting gifts to doing specific work within that organization. For these reasons, the Synod writes, calls and even visits personally (like any other nonprofit), inviting you and others to partner with us through prayers and financial contributions. Without you, very little of what the Synod does to share Christ's love could ever happen.
That said, I know it can be overwhelming, confusing and even frustrating to be asked too often and by all kinds of different "ministries." When that happens, I hear it, read it and see it in reports because people pull back on their giving. So, what can we do together to avoid getting to that point?
The best thing we can do is seek to understand you and the impact you want to have each year. The truth is that appeal letters, beyond being the least expensive way to solicit gifts, are a way for an organization to find out what types of ministry work readers care about, whether there is a particular time of the year they make gifts, if they prefer to write checks or use credit/debit cards, if a more personal conversation is needed as part of the giving decision, and more. Without a donor telling us the answers to these questions, we are left to try to discern the answers through our solicitations.
Imagine for a moment what it could be like if we understood you and your needs very well, if we understood all of our ministry partners very well. The appeals you receive would ask for gifts in support of the types of ministry work you care most about. They would come at the time(s) you want them to come. They would come in a way that you prefer. It would eliminate the appeals that don't fit your needs or goals.
And I can go one better: We also could resurrect the concept of pledging support or setting up recurring gifts. In one swift shot, a pledge of support from a donor communicates a tremendous amount of good information and virtually eliminates the need to solicit his or her support throughout the year.
This past Thanksgiving, my wife and I sat down and talked about the impact we want to make with our charitable gifts in 2015. After thanking God for His blessings, we worked out a plan. We chose the organizations, programs and amounts we wanted to give away. We also decided when and how we would make each gift. We wrote it all down. All that was left was to notify each of the organizations about what they should expect from us in 2015 and what information we wanted or needed to receive in order to reaffirm our choices.
Planning makes it easier to ask the organizations we care about to limit the number and types of solicitations we receive. Why? We give them more than money. We give them valuable information about us — information that actually equips them to wisely manage their investment in us as financial partners.
My point is that sharing information works. You receive and read this magazine because you want to know how your gifts are sharing Jesus with people all over the world. You want to make a difference using the Gospel because you are a steward of that very Gospel. We want to know you, a baptized child of God, well enough that our requests for support match up to your unique needs, dreams and goals for sharing Jesus with the world. And we want to know you well enough to suggest strategies to enhance your joy as a donor and lower our fundraising costs even more.
I see that a great shift is required in how we engage you and others in our shared mission to vigorously make known the love of Jesus in word and deed. We must ask you to share important information about your preferences and goals in charitable giving, and we must work hard to integrate whatever information you choose to share into our recurring schedule of appeals. That work will begin in the coming months.
You can help us get there by telling us more about yourself, your needs as a donor and your goals as a steward of God's blessings. With good information about you, we can bring before you the ministry areas, projects, missionaries or programs you care most about, at the right times of the year, through the communication mechanism you most prefer and for the right gift amount — all determined by YOU.
This great shift is something we will need to master. I can promise we will make mistakes. My team and I will tear down old habits and build toward best practices, learning the best way to respond to what you both need and deserve as an important partner in our shared mission.
I pray for your patience as we continue to improve our stewardship of each and every contribution, given for the sake of bringing people into the presence of our Lord and strengthening their faith in Him.
In Christ,
Mark Hofman
Mark Hofman, CFRE, MBA, is the executive director of LCMS Mission Advancement.

Print page