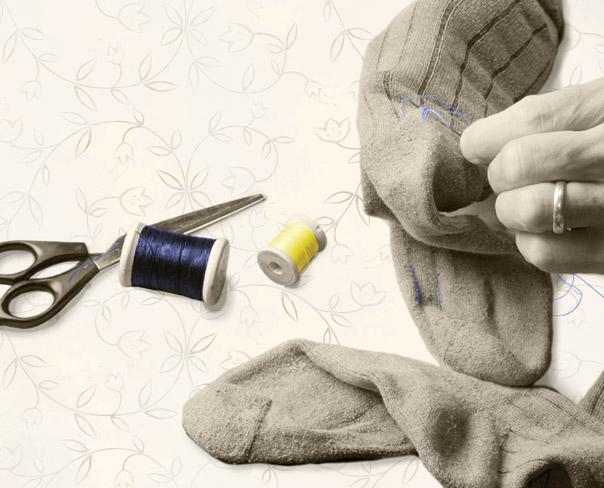 by Mark Hofman
In the fall of 1935, my grandfather and his new bride boarded a steamship and headed off to South America. In the midst of the Great Depression, few congregations in the United States were calling new seminary graduates to be pastors. Grandfather had agreed to proclaim Jesus and teach the faith in a foreign mission field, attending to a community composed of seven small congregations and six preaching stations in the mountains of Espiritu Santo, a province in Brazil.
He would be paid as generously as the local farmers could afford — sometimes in currency and, at other times, with tangible goods. He was supplied with a sturdy mule, Duke, on which he traversed the muddy mountain trails. The parsonage, as my grandmother later told me, had a dirt floor. Grandmother stitched together clothing with a needle and thread. There was no telephone, no Internet and, at the time, not even a real road leading to their home. Grandfather recorded detailed expenditures of precious cash and the resulting balance in his journals, alongside the notes about his daily activities.
His career began at the intersection of pastoral formation and missions. On his first ride through the 13 stations, a burial party appeared on the trail carrying a body wrapped in a blanket. Grandfather's first act of mercy was to preach Christ's own death and resurrection to those present, under circumstances where advance preparation for a funeral was impossible.
In some respects, mission work in that era was done "on the cheap" for those back home. The Missouri Synod did not wire money to pay his salary. It funded their travel to Brazil and back, when they returned in 1946. A world war prevented any temporary trips home for furlough, yet they were comforted by other missionaries and the few pastors of the Brazilian church. They lived as their neighbors lived, without greater wealth or comforts. And their firstborn son followed, graduating seminary and becoming a church-planting pastor as well.
Today, the LCMS does not send its missionaries into the field under such conditions. Congregations expect well-formed pastors and missionaries to carry the Gospel into the world; by combining our resources, we are bold to pay the costs of those expectations. The national office encourages and receives generous financial contributions to appropriately support and care for official LCMS missionaries. God's people invest millions each year in the formation of our future pastors. The national office encourages those donations to either seminary, or to both via the LCMS Joint Seminary Fund.
Some may believe there are less expensive ways to provide pastors and send missionaries, and they are right. Like other church bodies, the LCMS could do it "on the cheap." But why would we? Are not faithful pastors and courageous missionaries worthy of our greatest levels of generosity? They carry the one, true Gospel to others on our behalf.
"Fear not, little flock, for it is your Father's good pleasure to give you the kingdom. Sell your possessions, and give to the needy. Provide yourselves with moneybags that do not grow old, with a treasure in the heavens that does not fail, where no thief approaches and no moth destroys. For where your treasure is, there will your heart be also." (Luke 12:32–34, emphasis added)
Mark Hofman, CFRE, MBA, is the executive director of LCMS Mission Advancement.