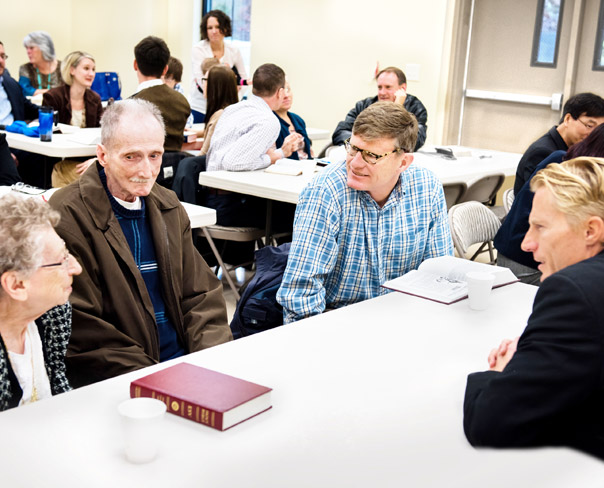 "Go therefore and make disciples of all nations, baptizing them in the name of the Father and of the Son and of the Holy Spirit, teaching them to observe all that I have commanded you. And behold, I am with you always, to the end of the age." (Matt. 28:19–20)
Our Lord always keeps two things together: baptizing and teaching. One doesn't go on without the other. This is still the pattern in the life of the church. First baptize, then teach.
This issue of Lutherans Engage the World focuses on the topic of parish education, the content of the faith, the teaching and sharing of the faith with the next generation. Why is this done? How is this done? Who does it? What does it look like at home and around the world?
In recent years, a few lone voices have lamented that Christian education has taken a back seat in too many congregations. All the way back in the 1990s, the LCMS concluded that if a congregation seeks to strengthen its impact on faith and loyalty, involving members of all ages in quality Christian education is essential. A recent study conducted jointly by the Institute for Religious Education at Concordia University, Nebraska and the LCMS Office of National Mission is giving further clarity to the relationship between strong Christian education and healthy congregations. As we talk about the health and vitality of congregations, the importance of the role of Christian education cannot be overstated.
The task of teaching in the church is given to the pastor, but not the pastor alone. Each of us, in our daily vocations and stations of life, has a role to play in teaching the faith to those placed into our care. The LCMS has a long and rich history of pastors who are strong teachers — pastors who are well-trained and equipped to teach the Word of God to children and adults. But there are even more. We rejoice in Lutheran educators who not only teach the core academic subjects but also the faith in our day schools. We have been blessed with directors of Christian education who are uniquely trained to help lead and support the work of teaching the faith in our congregations.
As the entire church talks about revitalizing and strengthening congregations, let's keep Christian education as a critical part of those conversations.
In His name,
Rev. Bart Day
Executive Director, LCMS Office of National Mission