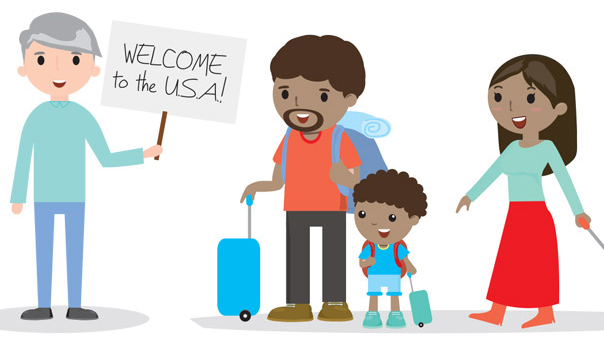 by Megan K. Mertz
Eleven years ago, the Rev. Dr. Allan Buckman got involved with Christian Friends of New Americans (CFNA), an LCMS Recognized Service Organization that seeks to serve and connect incoming refugees in the St. Louis area with local Lutheran churches.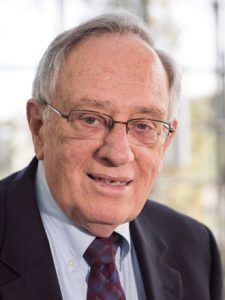 To his position as CFNA chairman, Buckman brings many years of experience working in international missions, including 12 years as an LCMS missionary to Nigeria. Here he discusses CFNA and how to start this type of ministry in other places.
1. How did CFNA begin?
It started in a modest way with a computer class in the basement of Messiah Lutheran Church led by my wife, Carol, and a friend of hers, Karen Vaughn. It's grown to where we are engaged in 10 to 12 ministry initiatives.
2. How is this work done?
We have a very simple model: draw, bridge, home. We draw the refugees into the CFNA network through our ministries. Then we intensify those links and move them along to nearby LCMS congregations.
3. How many people do you work with at any given time?
We have a goal of linking with 200 new refugees each year. We've been coming pretty close or even exceeding that. Last year, about 60 found their way into churches.
4. How do you connect with refugees?
We have three "quick link" ministries [to connect] with refugees within a week or two of their arrival: monthly health and wellness screenings, delivery of home furnishings and welcome packages. These are ways we can link quickly with new Americans and offer them our other ministries.
5. Which programs are most successful?
The highest volume is the after-school tutoring program on Tuesday and Thursday evenings. We get between 30 and 50 kids. Another one is the scholarship-assistance program. Every year, we give scholarships to 25 to 30 refugee kids to attend LCMS schools.
6. What are the refugees like?
The largest stream recently has been from Nepal. There were seven or eight large refugee camps over there with maybe 20,000 to 30,000 each. St. Louis is one of the primary destinations in the Midwest, although certainly it's not the only one. These people have been uprooted from their country of origin and shifted from one, two or maybe even three countries before they get here. When they come here, they need everything. One of the things they need most is a friend.
7. What are the opportunities to witness?
These people have been moved from one place to another. They get here and wonder, "Who am I anymore?" It's precisely at that point that they are open to other possibilities. What greater chance do you have than to say, "How about an identity in Christ?" In our model, the "home" part is the congregation. This is where CFNA is different: We have a destination for these people, and it's the church. We're very open about that.
8. What's most rewarding?
In the last three to four years, there have been about 150 Baptisms and/or confirmations. Many of those are Nepali who have stepped out of Buddhism or Hinduism to become members of the LCMS. Some were Christians or closet Christians in Nepal, where you have freedom of religion on the books, but every social norm and every aspect of government bureaucracy militates against it. When they come here, those constraints are gone. If they feel welcome, they will probably take the step, as we've seen. This speaks to the power of the Spirit.
9. Could you tell me about the recent grant you received from the LCMS?
Yes, it was for a little under $12,000 to help fund facilitators. We have three: one for West Africa, one for East Africa and one for Nepal. These facilitators are key because they are the ones who can reach into these ethnic communities. This is the cutting edge of world missions today, full stop. There are people from countries where Synod could never have sent mission teams. Now they are right at the doorstep of the church.
10. What advice do you have for a congregation that wants to reach out to refugees?
Start something really easy, like an English-as-a-Second-Language class. The Missouri Synod has a large teacher base, so that's something that certainly would suggest itself. If you want to take another step, get a couple of congregations together to sponsor a dinner event for new Americans. Have a registration table to get contact info and ask about their greatest needs. Inventory that, and see which of those you start with. To really make this work, you've got to have the district involved and the [Synod's Office of National Mission]. But all the pieces of the puzzle are there. They just need to be fitted together.
Megan K. Mertz is managing editor of Lutherans Engage the World and a staff writer for LCMS Communications.
Learn more: cfna-stl.org
Photo gallery: CFNA Baptims
Photo gallery: Dr. Buckman