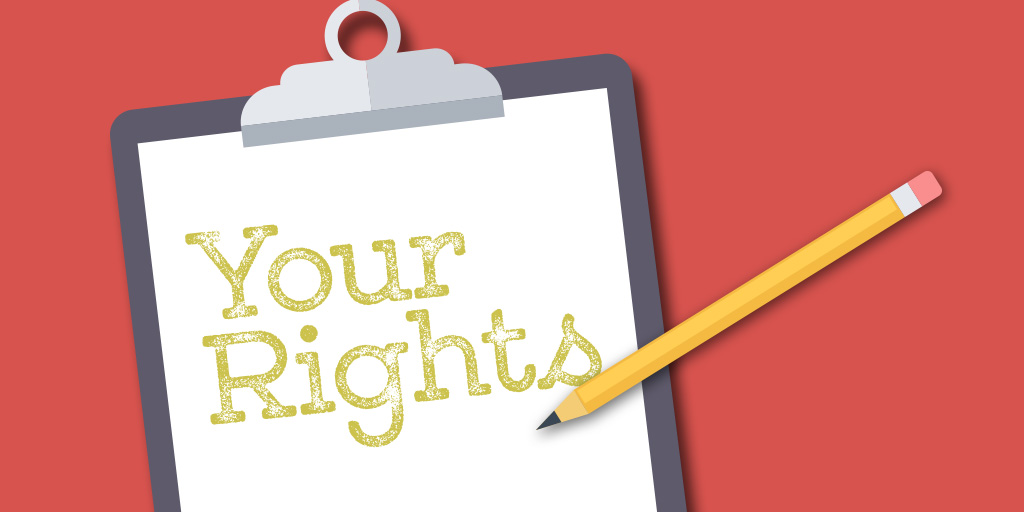 By Mark Hofman
When a person's Gospel-motivated heart and our work line up, we often see it embodied as a charitable gift. We use the word "donor" to describe a person who makes a gift like this.
I assume that you, reader, are a donor who is joyfully supporting corporate Synod's work in one or more of its various facets: international missionaries or projects; national programs or missionaries; mercy/human-care and disaster-response ministry; Ministry to the Armed Forces; through our Global Mission Fund, arguably one of the most potent ways to give; or even through the unrestricted gift, the most vital of all donations.
But donors really are — you are — "stewards" of God's material blessings and a vital partner in the ministry responsibilities handed to us by the Synod at-large.
You have rights as a donor, and I'd like to share a few things the LCMS is morally and ethically obligated to do for you.
As one of our donors and God's stewards, you have the right to:
• Be informed of our mission, the way we intend to use donated resources and our capacity to use donations effectively for their intended purposes.
Our Synod's convention-approved mission statement for the whole of the LCMS is available on our website (lcms.org/aboutus) and in many of our printed materials:
"In grateful response to God's grace and empowered by the Holy Spirit through Word and Sacraments, the mission of The Lutheran Church—Missouri Synod is vigorously to make known the love of Christ by word and deed within our churches, communities and the world."
This mission statement was intended to guide every person — including church workers, congregations and groups — claiming affiliation under the name "The Lutheran Church—Missouri Synod." But it's not specific to Synod, Inc. — the International Center.
Synod, Inc.'s mission statement — for the International Center and its role within the broader Synod — is relatively new, and few people have heard it yet:
"Synod, Inc. will coordinate and synchronize the strategic ministry capabilities of the LCMS to enhance mission and ministry effectiveness."
We use donated resources in ways that coordinate and synchronize the various strategic ministry capabilities of our Synod to enhance the overall mission and ministry effectiveness of the LCMS. That list of strategic ministry capabilities is long: pastors, teachers, congregations, parochial schools, districts, RSOs, the colleges and universities of the Concordia University System, two seminaries, auxiliaries (the Lutheran Women's Missionary League and Lutheran Hour Ministries), the LCMS Foundation, Lutheran Church Extension Fund, the various teams in the Office of National Mission and the Office of International Mission (including missionaries), our international church partners … and YOU!
• Be informed of the identity of those serving on our governing board, and to expect the board to exercise prudent judgment in its stewardship responsibilities.
The members of the Synod's Board of Directors are listed on our website at lcms.org/bod, along with the Board's policy manual and the approved annual operating budget.
• Have access to our most recent, independently audited financial statements.
These are available to the public at lcms.org/bod, as well as in our organizational profile on Guidestar. (Visit guidestar.com, then search by our tax-identification number: 43-0658188).
• Be assured your gifts will be used for the purposes for which they were given.
Synod, Inc. complies with Generally Accepted Accounting Principles as defined by the Financial Accounting Standards Board (FASB), specifically Statements No. 116 and 117 regarding the appropriate and acceptable use of donor-designated gifts. (See also our donor FAQ page at lcms.org/makeagift/faqs.)
• Receive appropriate acknowledgment and recognition.
We do our best to produce personalized acknowledgment letters and gift receipts. According to our staff capacity, including volunteers, we make thank-you phone calls, write personal notes on receipts and send thank-you notes or letters. We do not produce annual reports showing donors by giving level because of the time and costs involved, which direct resources away from ministry. We also do not publish donors to specific campaigns unless we have first received the donor's permission and preferred recognition language. Significant gifts to Synod, Inc. and its ministries are recognized only when the donor involved has participated in the recognition planning process.
• Be assured that information about you and your contributions is secure and is handled with respect and with confidentiality to the extent provided by law.
We store the necessary donor information to maintain professional contact with individuals and organizations, as well as to record the contributions received. Our constituent and donation records are currently stored using the Blackbaud Enterprise Constituent management system (or BBEC, for short), a recognized leader in nonprofit software. Information is securely stored on servers accessible only to individuals with approved access, and it is encrypted and regularly backed up. Synod, Inc. defines security roles for each employee who has been granted access to the BBEC system, which further restricts access to only that information necessary for the performance of their duties. Staff members receive periodic refresher training on confidentiality laws, regulations and policies to ensure that only the information pertinent to the donor's relationship with the LCMS is recorded.
• Expect that all relationships you have with individuals representing us will be professional in nature.
This is fairly straightforward and clear. We agree! Our staff members diligently strive to honor and uphold a code of ethical principles and practices developed by our professional association. That code will be the topic of a future Steward's Corner article in Lutherans Engage the World.
• Be informed as to whether those seeking donations are volunteers, employees of the organization or hired solicitors.
Synod, Inc. does not utilize hired solicitors (third-party individuals or agencies). Those seeking donations on behalf of the Synod and its various ministries will be either professional or part-time staff employed by Synod, Inc. or volunteers (which includes ministry staff in the various program areas and official LCMS missionaries, as well as traditional volunteers). We provide a roster of the professional staff in LCMS Mission Advancement at lcms.org/makeagift/staff-directory, and will add our part-time call center staff in the near future.
• Have the opportunity for your name to be deleted from mailing lists that we may intend to share.
Synod, Inc. does not share, sell or trade mailing lists, and it hasn't since I took the position of executive director of Mission Advancement. In addition, Synod, Inc. will not partner in joint solicitation efforts with organizations that have no affiliation with the LCMS and are not owned or operated by the LCMS.
• Ask questions when considering making a donation, as well as to receive prompt, truthful and forthright answers to those questions.
We encourage and welcome questions. We provide easy ways to ask and receive answers to questions: our toll-free phone number, a specific email address and staff willing to talk face to face. My professional mantra is: "Give people good information; don't tell them what to do with it." You are smart, and you have the blessing of the Holy Spirit to guide your donation decisions. Our role is to be His servants to answer the questions you have and connect you to opportunities that will give you joy, not put pressure on you to give or to rob you of the joy of giving through our actions. This is the Lord's work we're talking about, and it deserves nothing less.
I have this list of rights — your rights — pinned to a bulletin board next to my desk so I can see it every day. Each member of my team does too, as we go about our work and our service to you.
I'm curious to know how you think we are doing at honoring and respecting your rights as a donor. If you'd like to share your thoughts — the good and even the not-so-good — and suggestions so we can improve our service to you, please send an email to mission.advancement@lcms.org and write "For Mark — My Rights" in the subject line.
Mark Hofman, CFRE, MBA, is the executive director of LCMS Mission Advancement.