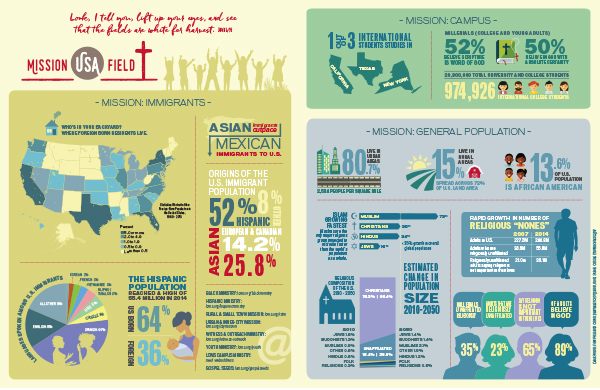 The Lutheran Church—Missouri Synod's Office of National Mission is investing significant energy and effort in working with our districts to assist in their church planting efforts.
Church planting can be accomplished through mother congregations, sponsoring circuits, or planting networks that may simply need support to get things started. Partnerships are also formed between struggling congregations in the inner city or rural areas and healthy congregations who wish to help them restart.
Mission Field: USA is the flexible framework for technical support, training, equipping and organizing church planting in multiple settings and contexts.
Download Infographic