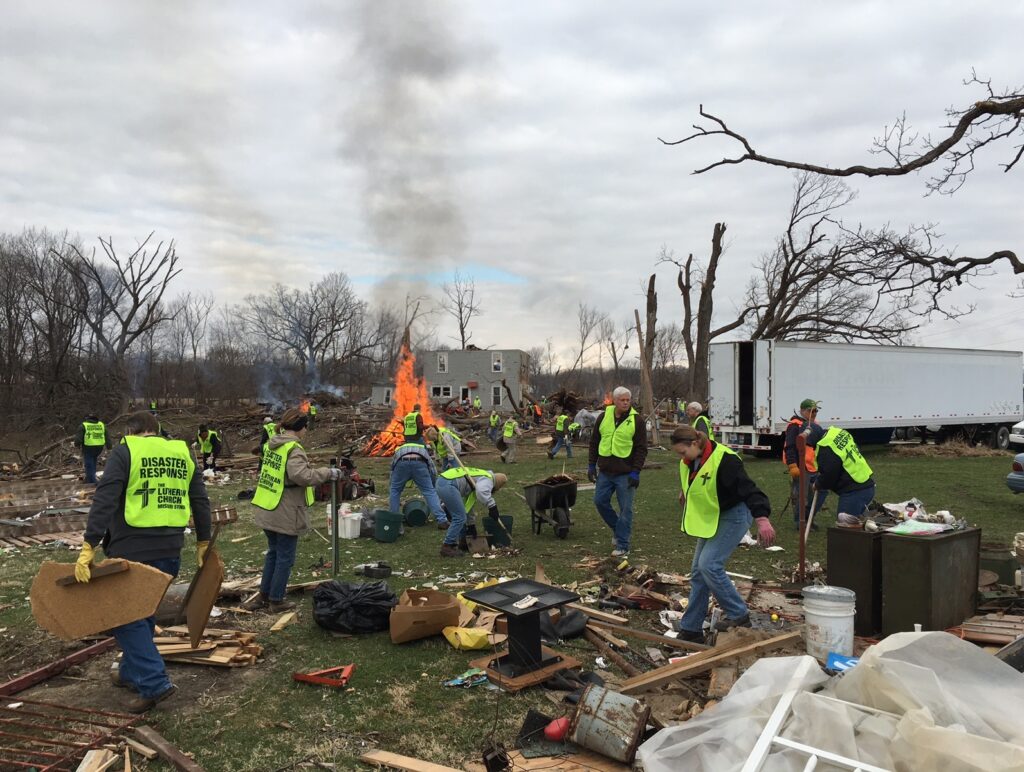 On March 15, 2016, 14 tornadoes touched down in the Central Illinois District – LCMS. In East Moline, an EF-2 tornado with winds of up to 130 mph caused severe damage to many homes and injured over 10 residents. After assessing the needs of the communities, our Lutheran Early Response Team (LERT) was deployed to the affected areas on March 19th. The team provided physical care with chainsaws, debris clean-up and assisting the family by securing his or her personal property. Most importantly, the LERT team provided spiritual care.
It is important to note that this tornado struck just 3 days after the local LERT training on March 12th. The congregation saw a need, hosted the training and became certified for disaster preparedness. No one knew at the time that they themselves would hear the tornado sirens just a few days later. Because the team was trained beforehand, they knew what to do and responded to their community. This is a great example of why LERT training is so important, not only for the community, but for your household as well.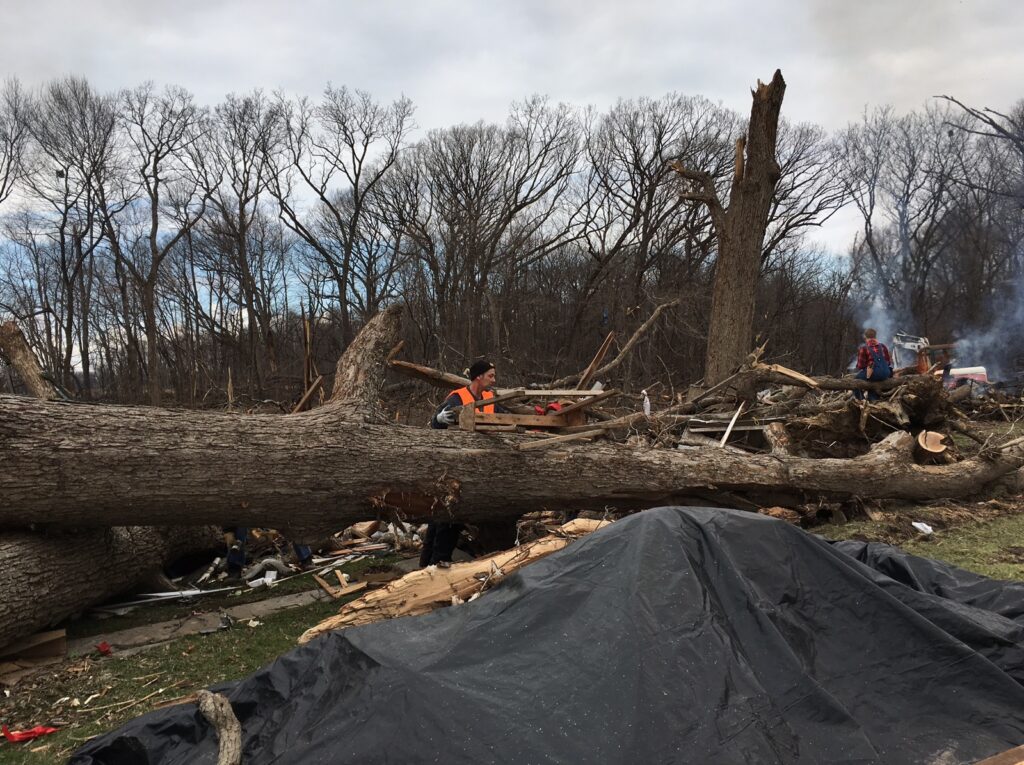 The faithful response of this LERT team was a visible testimony to residents in East Moline and across the state of Illinois that because of the Gospel, Lutherans help their neighbors in every need, even after devastating and multiple tornadoes. While the LERT team was working, the local news did a feature story about LCMS Disaster Response the Central Illinois response team.  During the new segment the reporter stood next to a cross that the LERT team carved and said, "The [LERT] members remind us that even in the face of devastation we are reminded that God is with us."
Learn more
Hosting a LERT training event
If your church is interested in hosting a LERT training event please click on the link below. https://www.lcms.org/disaster/resources#disaster-response-3
Here is a local news report of the LERT team in East Moline, IL.