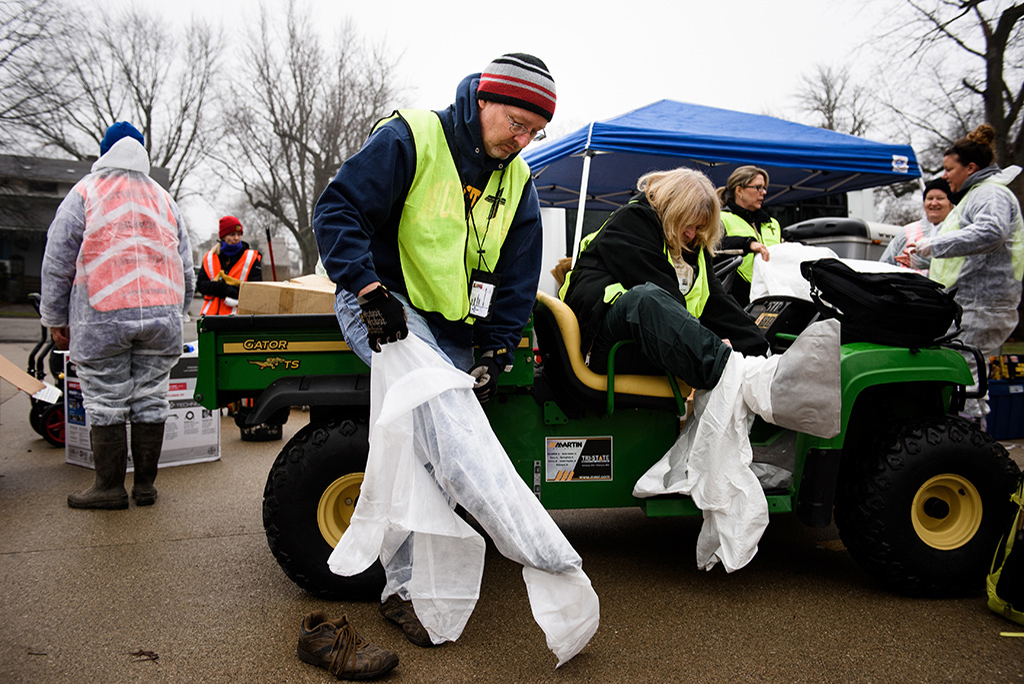 I love the co-workers with whom I am privileged to labor daily at the LCMS International Center, as well as those in every corner of our Synod and those we partner with around the world.
To be sure, we are all flawed, poor, miserable sinners — yet nevertheless, we are declared holy and righteous, perfectly forgiven for the sake of Jesus' atoning self-sacrifice upon His cross.
Our mightiest exertions might yield utter triumph, abject failure or disinterested yawns, depending on the situation. That's OK; God's will is done.
Never too distant are sincere congratulations and mocking ridicule in the courts of public opinion. Some "wins," some "losses" accumulate — and along the way, the surprises and wonders, the flubs and setbacks occasionally may cause elated high-fives, sleepless exhaustion, tears of frustration or outbursts of self-deprecating laughter.
We constantly retreat into God's Word to regain our footing. We pray, at work and back at home with our families. Even in the midst of hardships, there is an infectious spirit of rejoicing.
And let it be said again that God is overwhelmingly good! Our team is loaded with "A-listers": men and women, laity and clergy whose expertise, strengths and skills, wisdom and experiences are of the highest caliber in both churchly and secular realms.
Yet one senses very little in the way of celebrity or entitlement among this humble warrior band. These brothers and sisters find their mission motivation deeply rooted in Christ's Gospel, a treasure to be shared freely in witness.
Every one of them has sacrificed significantly to fulfill their vocation. They work hard. They are doggedly determined stewards of God's gifts, continually tending to the responsibilities and resources that they have been given to manage. They are striving, "[fighting] the good fight of the faith" (1 Tim. 6:12), but not to merit God's favor — for that is already theirs, solely by God's doing.
In the pattern of Jesus, they are delivering His mercy in heart-melting compassion, kindness and love for their neighbor. In response to disasters such as tornadoes and floods, in the care of persecuted Christian and Muslim refugees, on Mercy Medical Teams and in numerous other instances, they are participating in the advance of God's kingdom and Christ's crushing defeat of Satan.
"For we do not wrestle against flesh and blood, but against the rulers, against the authorities, against the cosmic powers over this present darkness, against the spiritual forces of evil in the heavenly places" (Eph. 6:12).
My co-workers are the lively embodiment of that wonderful scriptural exhortation: "Let us consider how to stir up one another to love and good works, not neglecting to meet together, as is the habit of some, but encouraging one another, and all the more as you see the Day drawing near" (Heb. 10:24–25).
The time is now; we work the works of God who has called us while it is day, for we know the night is coming when no one can work (John 9:4).
I heartily invite you to keep encouraging, striving and laboring with us under His abounding grace!
In Christ,
Rev. Kevin D. Robson
Chief Mission Officer, The Lutheran Church—Missouri Synod