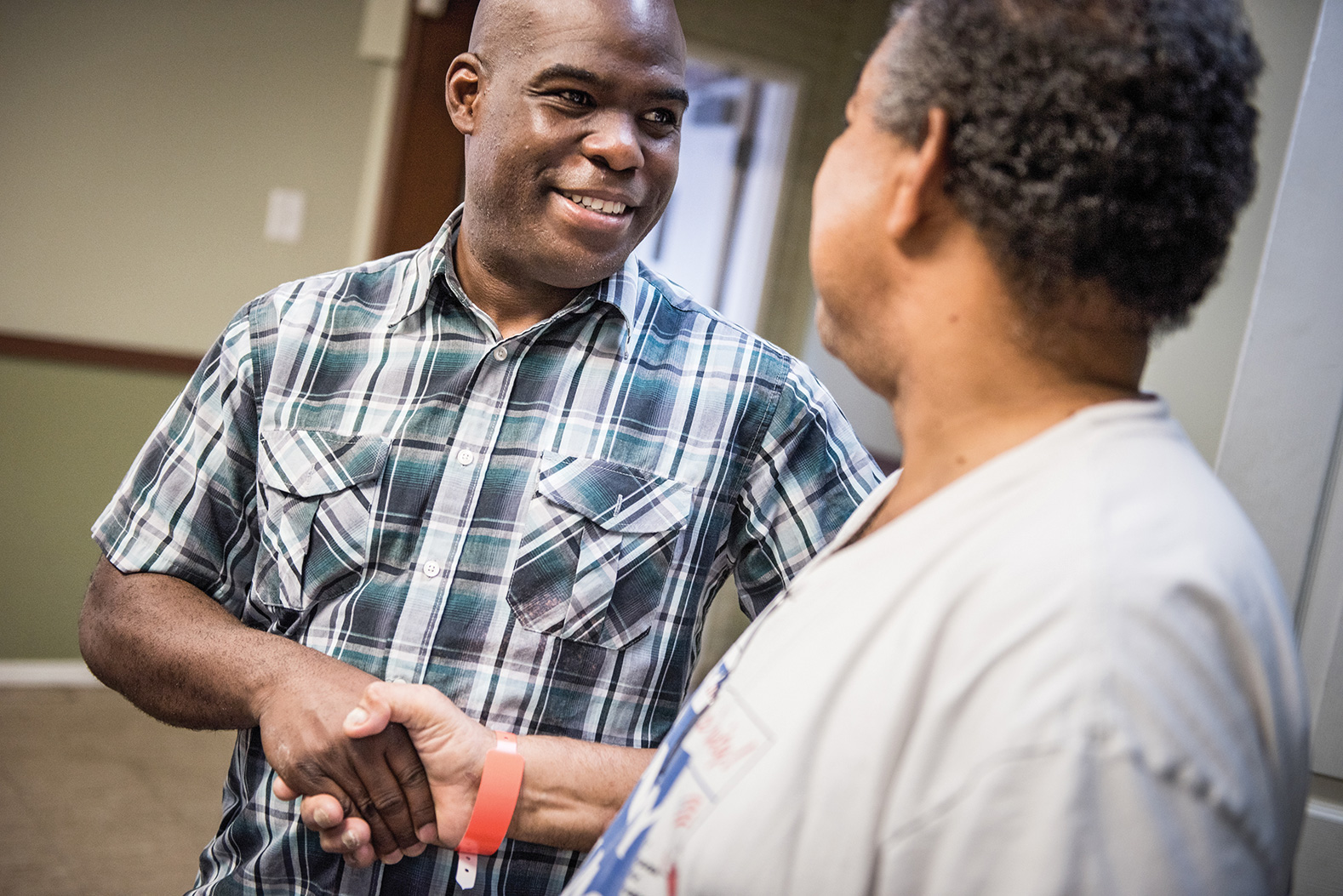 by Megan K. Mertz
Every Sunday morning, Donna Lee Johnson went to the park to read. As she sat there, she observed the people coming and going across the street at Gloria Dei Lutheran Church in New Orleans as she heard strains of music drifting in the air.
Finally one week, she went in and sat in a pew — bringing her trash bags full of clothing with her.
When the Rev. Gregory Manning, pastor of Gloria Dei, came over to greet her, she recalls saying, "Hi, I'm Donna Lee, and I'm homeless."
That was more than three years ago, and Johnson is still attending Gloria Dei, where she has found "a big family" that "cares and worries" about her.
In addition to attending worship regularly, she also volunteers in Gloria Dei's food pantry, cleans the building and helps prepare snacks for the church's summer and tutoring programs.
"I guess it was the Holy Spirit," Johnson says of the day she first entered Gloria Dei. "He said, 'Get up, and go in. It's time.'"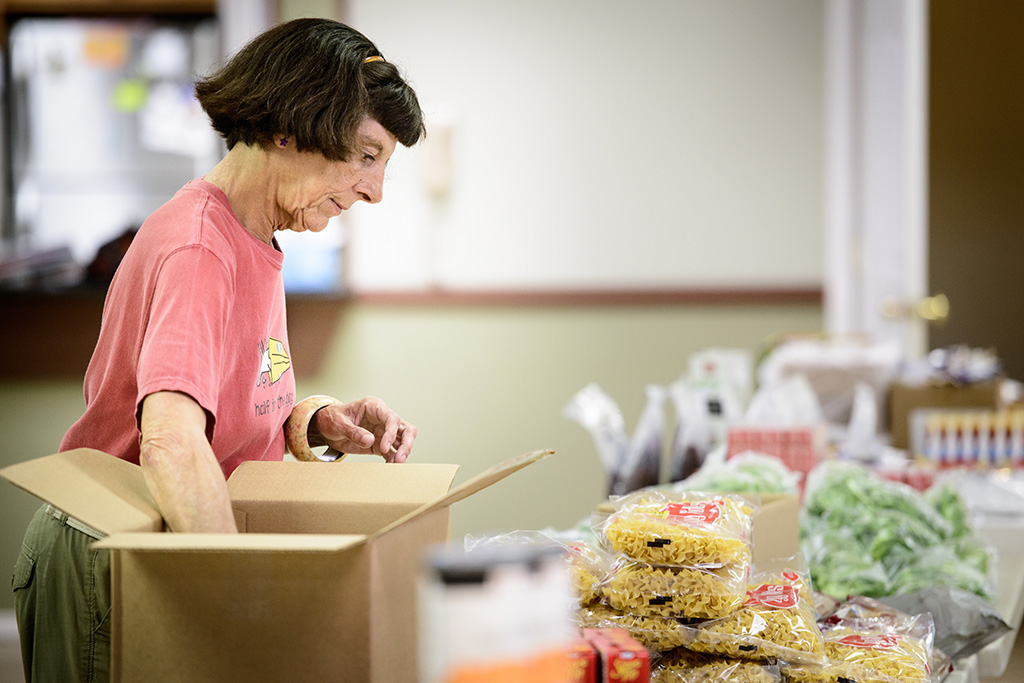 'Love Them Where You See Them'
You have to "love them where you see them," says Manning, who has a passion for homeless ministry.
As he walks to church each day, he greets many of the homeless people who sleep at the local Salvation Army shelter. They are required to leave the shelter early in the morning, and they can't return until the late afternoon.
"I truly believe that God gives us the opportunity to meet people all the time," he says — a belief that he likes to reiterate whenever he drives past a homeless person standing on a street corner. "The light could have been green. God allowed your car to stop here, and it was for a reason. So, I never pass up that opportunity."
One way his congregation cares for the community is through its food pantry. What started as a small closet for emergency needs now serves more than 770 people.
Rising to the Occasion
Manning dreams of expanding this ministry even further. Earlier this year, Gloria Dei received a $25,000 grant to open a center where homeless people can come during the day.
Gloria Dei was one of 55 applicants selected to receive a "Stand With Your Community" grant. Funding for this program — which celebrates Martin Luther's passion for all to know the true Gospel as the 500th anniversary of the Reformation approaches — was provided through a partnership between the LCMS, Thrivent Financial and Lutheran Church Extension Fund.
Homeless people will be able to come to the day center to wash their clothes, use a computer and have mail delivered. The center also will provide daily breakfast and lunch and the opportunity to attend chapel each week. In addition, a case manager will be on-site to help address medical and housing needs.
"Right now, we're right on the cusp of some amazing things happening with Gloria Dei," Manning says. "We have so many different types of people who come here … because it fills a void in their life, a void of love."
Learn more: reporter.lcms.org/2016/stand-grants-enable-mercy
View photo gallery
Megan K. Mertz is managing editor of Lutherans Engage the World and a staff writer for LCMS Communications.