by Megan K. Mertz
Can you imagine living each day afflicted with intestinal parasites or with a severe bacterial infection without ready access to antibiotics? What if you couldn't even get eyeglasses to correct a simple vision problem?
Although conditions are improving, this is still the situation in many rural communities in Africa.
That's why The Lutheran Church—Missouri Synod sends Mercy Medical Teams (MMT) — comprised of medical personnel, clergy and hardworking laypeople from the United States — to provide medical care to people living in remote areas of the world.
In just five days, an MMT can provide medical care for up to 3,000 people with a variety of conditions, including injuries, infections, parasites, malaria and malnutrition.
During the seven- to 10-day trips, teams hold clinics at local Lutheran churches. They often work alongside local doctors and nurses, who are able to quickly diagnose the medical conditions that are common to those areas.
Since 2006, MMTs have provided desperately needed health care to more than 30,000 patients in underserved regions around the globe.
When word goes out that an MMT clinic will be held in their area, people walk for miles — sometimes even all night — to be seen.
They "are desperate for any kind of relief, even if it's short-term relief," said the Rev. Jeffrey Kuddes, pastor of Trinity Lutheran Church, Cole Camp, Mo., who has served on 10 MMTs to Madagascar since 2010.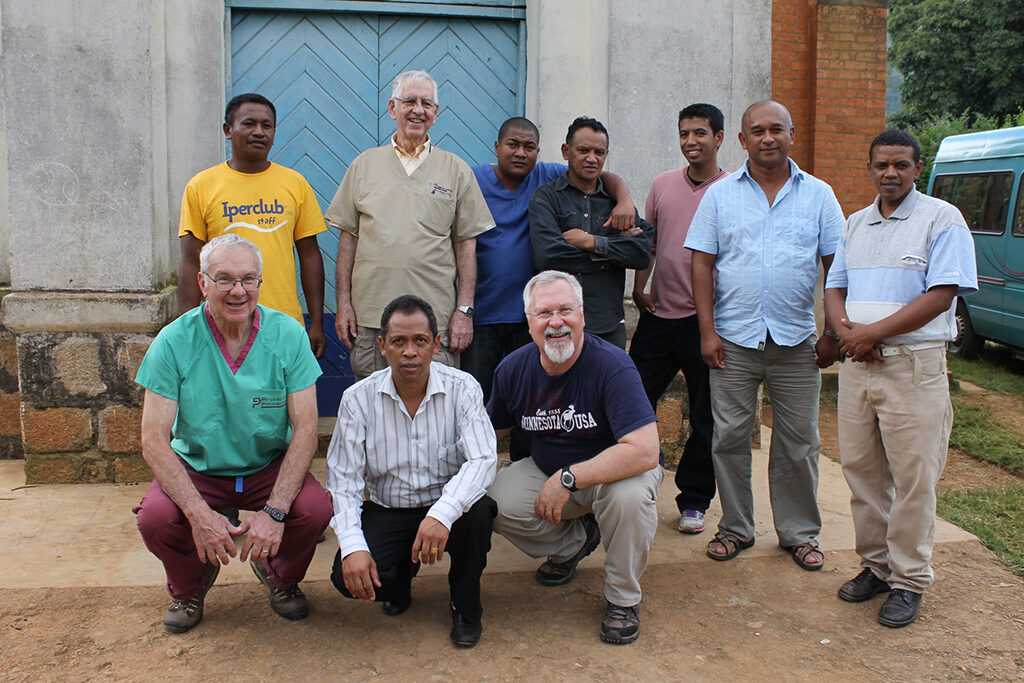 Physical Care, Spiritual Encouragement
But the care provided is not only for the body; it also is for the soul.
During an October trip to Madagascar, a mother and grandmother brought a young child to an MMT clinic. The young boy had a cleft lip and was having trouble eating. Although MMTs don't offer surgery, Dr. Harrison, director of the Lutheran Hospital in Antsirabe who often works alongside the MMTs, said the birth defect could be corrected at the hospital for just $150 — an amount beyond the family's means.
Kuddes talked with the team, and they pitched in to pay for the surgery out of their own pockets.
"Immediately, the grandmother said, 'Thanks be to God,'" Kuddes recalled. "The family all came to the hospital. The grandmother was continually expressing her thanks to God for the help given to this little boy, who surely would have struggled if he had continued in that condition."
This story is not unique. MMTs often have a budget for referrals of patients who need surgery or treatment that is beyond the scope of a field clinic, according to Tracy Quaethem, manager of LCMS Life and Health Ministries, which oversees the MMT program.
"We provide health care while the pastor [of a local Lutheran church] preaches that God loves us and will take care of us. They see evidence of that as other Christians come from 10,000 miles away to give them Christ's love," Kuddes continued.
Although the boy's family already belonged to the local Lutheran church, that's not always the case. The work of MMTs not only encourages those who are already Christian but also serves as a conversation starter with those who wonder why people would travel from another continent to care for them.
"While we're there, we heal people's bodies, but the main reason we're there is to share the Gospel of Christ with our brothers and sisters," Quaethem said.
"We don't always see the result of that, but we trust that God works through His Word," she said. "The neat thing about MMT is that we have a permanent partner in the field, because we only work at the invitation of our local church partners. The local church partner is there in the field following up with the patients that we see."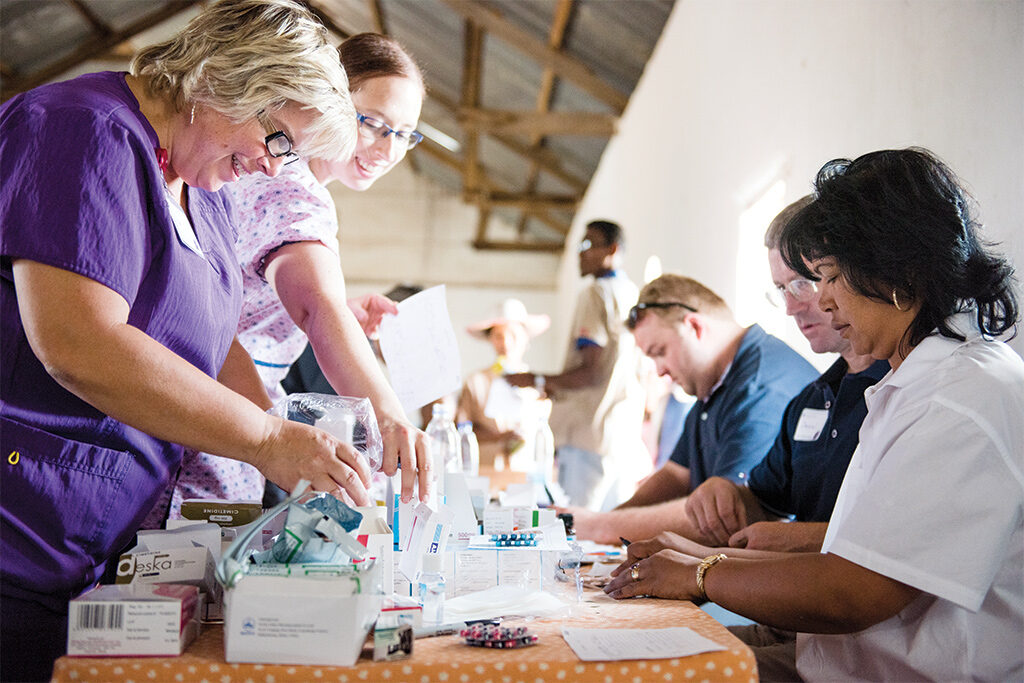 Benefit to Those Who Serve
Quaethem said those who participate on an MMT are often impacted just as much as those who receive medical care.
Joanna Reiman, a nurse practitioner from New Palestine, Ind., decided to pursue long-term mission work after joining teams to Kenya in July 2013 and Madagascar in August 2014 and March 2015. Although she had felt drawn to mission work since the seventh grade, she found her fit after her team stayed at the Lutheran Hospital in Antsirabe.
"There was a Lutheran hospital I could work at and a place for me to stay. It was exactly what I had been looking for!" Reiman wrote by email from Madagascar, where she will serve until next October. "If I had not attended the MMT to Madagascar, I would never have known this opportunity existed for me.
"It really opens people's eyes to what life is like in parts of the world that do not have access to basic hygiene, let alone medications for their problems," she continued. "I would encourage anyone interested in missions to start with an MMT and see where God leads them from there."
Kuddes expressed similar sentiments when asked why he continues to return to Madagascar year after year.
"What's so impressive to me is to see people in such poverty who, by and large, are so very content — and that contentment is in Christ," he said. "We become jaded to everything that's going on around us, but when I see that contentment and faith, it's good for me."
Learn more about Mercy Medical Teams:
---
Scholarships Available for College Students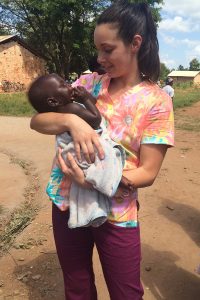 College students can gain valuable firsthand experience on a Mercy Medical Team, and the LCMS is currently offering scholarships to students who are studying a health-related field to make the trip more affordable.
During an MMT, students typically assist at primary-care clinics by taking "vitals" or helping out in the pharmacy.
"If you have the opportunity, go for it!" said Hope Boyle-Jacobs, a senior nursing student at Concordia University Wisconsin, Mequon, Wis., who received a scholarship to go on an MMT to Uganda last August. "I know it's totally frightening, but the people you are on the trip with are all there for the same reason. The experience gave me a unique way to talk about nursing."
The scholarships are funded in partnership with Angel Tear Ministries, a program of Concordia Lutheran Ministries, Cabot, Pa., an LCMS Recognized Service Organization that operates a network of health-related services and retirement homes for older adults.
To request an application for a student scholarship, email Tracy Quaethem at tracy.quaethem@lcms.org.
Megan K. Mertz is managing editor of Lutherans Engage the World and a staff writer for LCMS Communications.