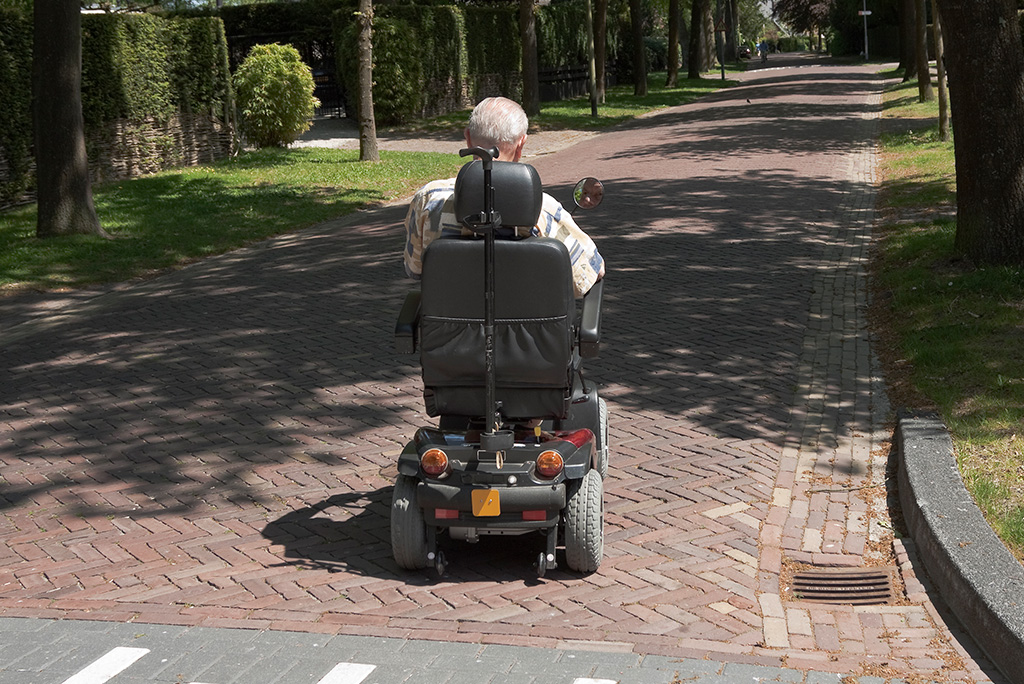 by Megan K. Mertz
A debilitating injury or illness can put enormous strain on a family. In the blink of an eye, anticipated wages may be lost, and a family member may need to assume a new role as a caregiver — all while medical expenses pile up.
This was the situation facing an LCMS missionary and his wife. The couple made the difficult decision to leave their work in Ghana and return to the United States when the missionary's Parkinson's disease symptoms became more severe.
After returning to the U.S., his mobility continued to decrease as the family's medical bills increased.
That's when the Rev. Dr. Carlos Hernandez, director of LCMS Church and Community Engagement, heard about the couple. In partnership with the LCMS Minnesota South District, Hernandez was able to provide a grant to help cover the family's high insurance deductible and also to purchase an electric wheelchair.
The grant came through Soldiers of the Cross, an LCMS mercy program made possible by gifts from Lutherans who care about church workers. Soldiers of the Cross provides transitional or emergency financial assistance as well as pastoral care to current church workers affected by health problems, employment interruptions and other emergencies.
"My family and I are very grateful to you and Soldiers of the Cross," the missionary later wrote to Hernandez. "Without your assistance, it would have been very difficult for us to pay our bills or to have the electric wheelchair."
In 2015, Hernandez gave out 79 Soldiers of the Cross grants, which are matched by the recipient's district. Since 2012, the program has given out more than $1 million in financial assistance to church workers in crisis.
Hernandez also works with a similar program called Veterans of the Cross, which assists retired church workers — or their widowed spouses or dependent children — by supplementing low or inadequate pensions to help these faithful servants afford the cost of necessities such as medication, food and utilities. Veterans of the Cross is funded by generous donations to the LCMS Office of National Mission and administered by Concordia Plan Services.
As of March, Veterans of the Cross was providing monthly stipends to 25 retired church-worker families. Assistance is provided as long as need is demonstrated.
"The Soldiers and Veterans of the Cross programs are ready at any time to respond to the needs of our church workers," Hernandez said. "We want both our domestic and international workers to know that we're not going anywhere. We so value the Gospel proclamation ministries they have carried out or continue to conduct, and we want to support them in their work."
Learn more
Megan K. Mertz is managing editor of Lutherans Engage the World and a staff writer for LCMS Communications.