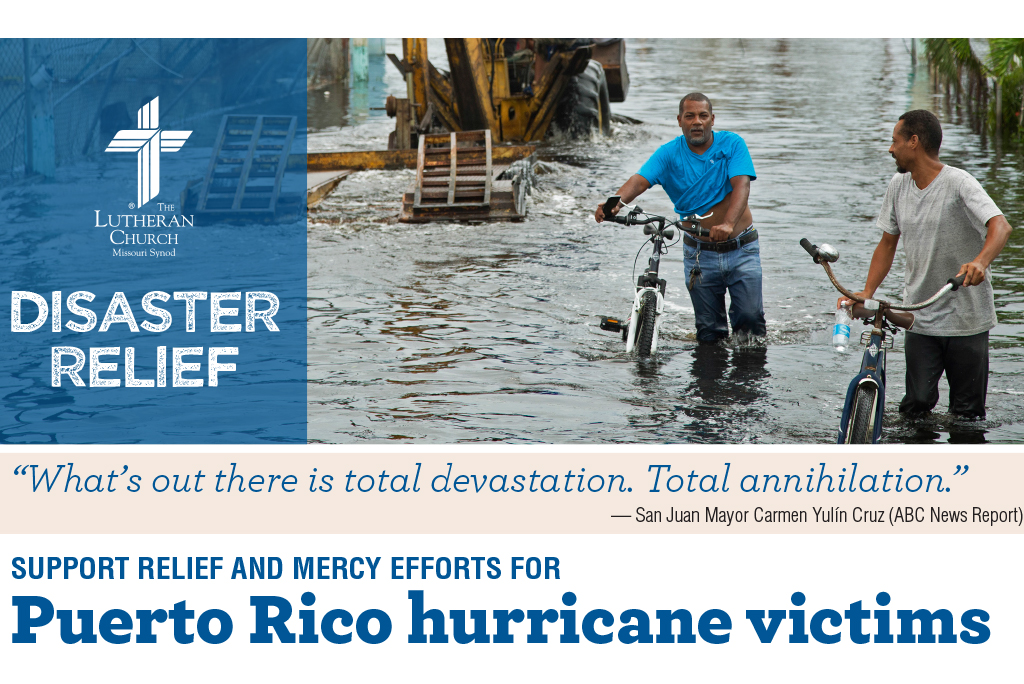 The utter devastation in Puerto Rico caused by Hurricane Maria in September 2017 calls to mind the caring Christians who give so graciously, ensuring Christ's mercy comes swiftly to those affected by catastrophe.
The kindness being shown across the Synod has brought relief to so many, and now the people of Puerto Rico can experience that mercy, kindness and compassion.
The LCMS encourages congregations to use the following church bulletin insert and flier to inform members how they can join relief efforts.
Bulletin Insert
Flier