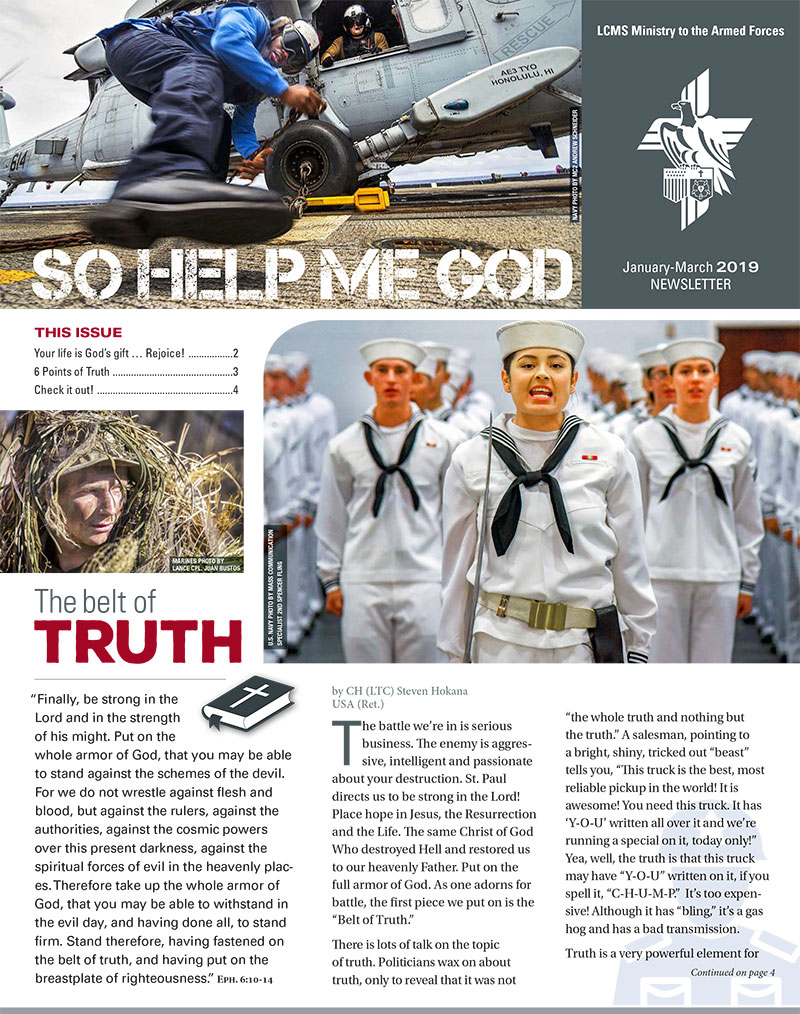 This issue of the So Help Me God newsletter from the LCMS Ministry to the Armed Forces highlights the power of truth, which affects the success and failure of our duties and our work.
God cares deeply about truth. Truth is wrapped up in a loving Savior who called us out of darkness by His suffering, death and resurrection. The "Belt of Truth" God has given to us declares that we belong to Him.
In addition, the fifth chapter of the book of Ecclesiastes is reviewed. We learn through the words of this book's "preacher" that God has a purpose for our walk on this earth. The author encourages us to enjoy life and appreciate where God has placed us.
Download So Help Me God Newsletter
Visit lcms.org/armedforces to learn more about this ministry and the resources it provides.