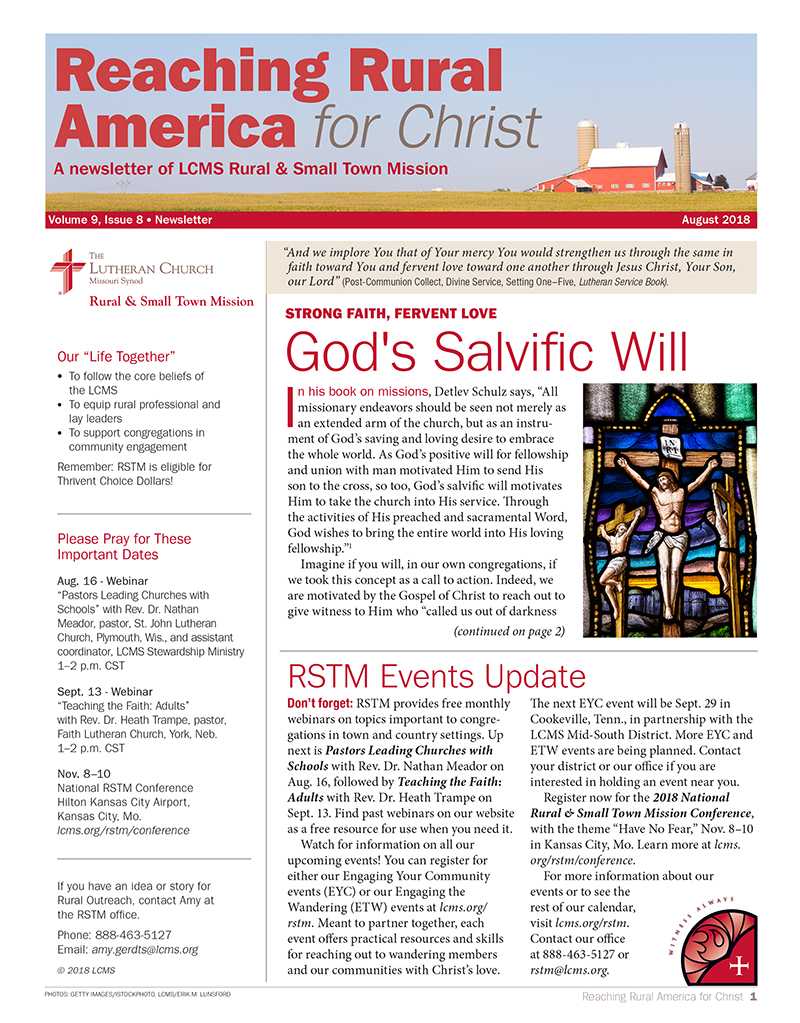 This issue of Reaching Rural America for Christ highlights the challenges and blessings that abound when leading churches with schools.
Read the newsletter for suggestions on how congregations can help their educational ministries survive and thrive without cutting corners.
The newsletter also offers information about ongoing Engaging the Wandering (ETW) events, Engaging Your Community (EYC) events and free monthly webinars.
Read newsletter
Visit lcms.org/rstm to learn more about this ministry and the resources it provides.