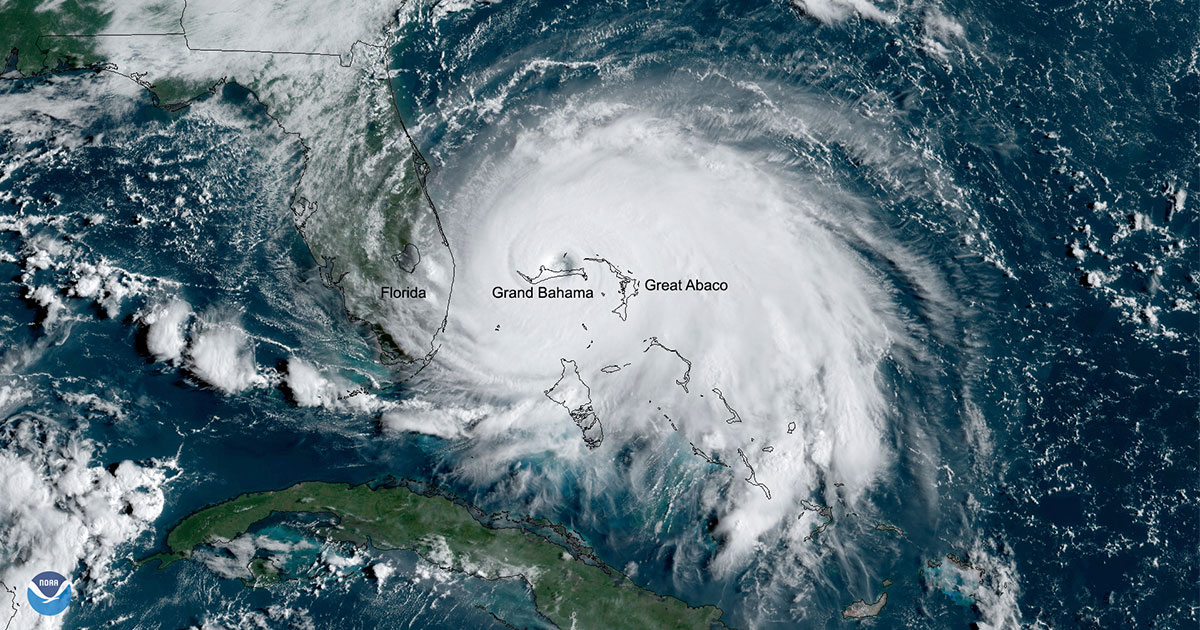 The LCMS Florida-Georgia and Southeastern districts stand ready to respond to Hurricane Dorian. Through years of preparation in partnership with LCMS Disaster Response, the districts have emergency response plans in place, and Lutheran Early Response Teams (LERT) trained and ready to assist with recovery and rebuilding where needed.  
Until damage can be assessed, the best way we can support the areas affected by the hurricane is to pray.
Almighty and most merciful God, through Your beloved Son, Jesus Christ, You reign over the heavens and the earth. As storms rage and waters rise, we turn to You, asking for Your mercy and protection. We pray You would be with those who have suffered injury or loss. We trust in Your unfailing love and ask that, whatever befalls us, You grant faith and wisdom to worship You and serve our neighbor in Your love. In Jesus' name. Amen.
To make a donation to disaster response in these districts, visit:
To make a gift to support LCMS disaster response efforts:
Text LCMSDISASTERS to 41444.
Mail checks, made payable to "LCMS," to The Lutheran Church—Missouri Synod, P.O. Box 66861, St. Louis, MO 63166-6861. On the memo line or an accompanying note, write "For disaster relief/response" or "For hurricane relief."
Posted Sept. 5, 2019