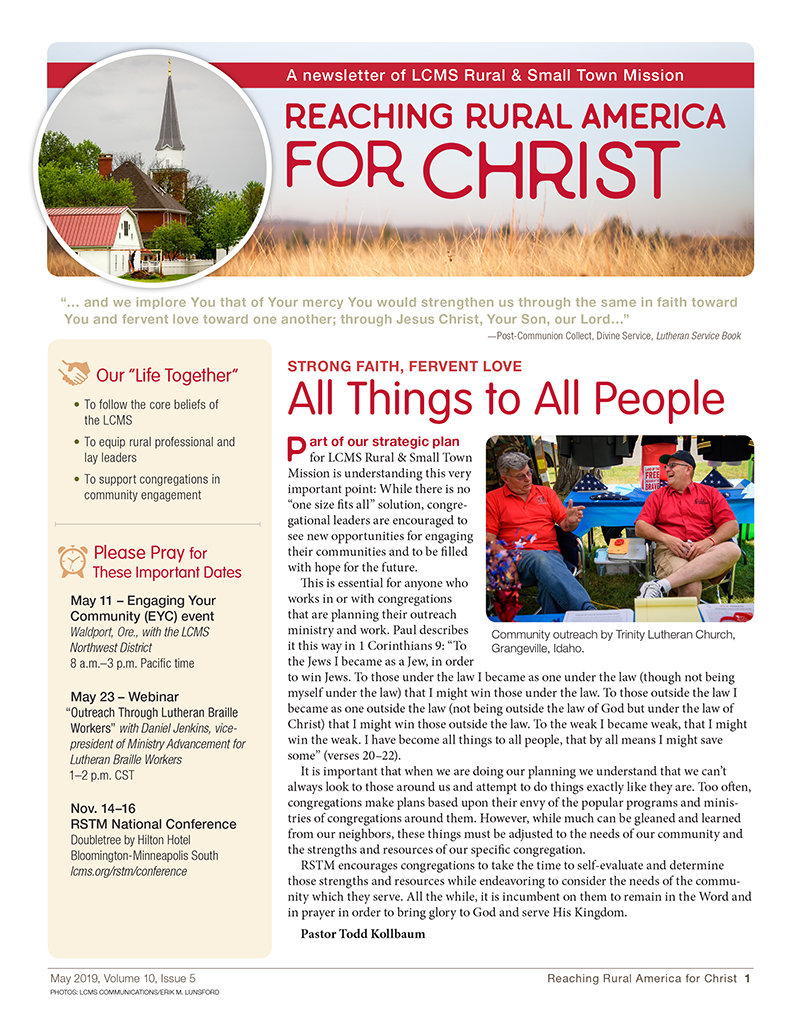 The May 2019 issue of Reaching Rural America for Christ highlights Lutheran Braille Workers (LBW) and the organization's work with the elderly and those who are sight-impaired.
While there are many resources available within urban areas, rural communities may struggle to serve individuals who are losing their vision. LBW can help bridge that gap through its various resources and tools.
The newsletter also has information about free monthly webinars, including "Outreach Through Braille Workers" on May 23.
Read newsletter
Visit lcms.org/rstm to learn more about this ministry and the resources it provides.