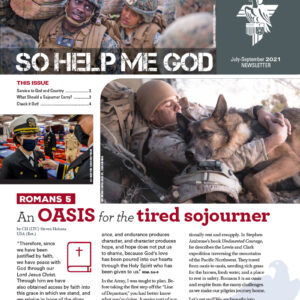 In this issue of So Help Me God, the newsletter of LCMS Ministry to the Armed Forces, readers are encouraged to reflect on their journey — and on the mission and purpose we have as we walk with Jesus.
In addition, webpages and resources that can help individuals grow in Christ are recommended.
Download So Help Me God Newsletter
Visit lcms.org/armedforces to learn more about this ministry and the resources it provides.