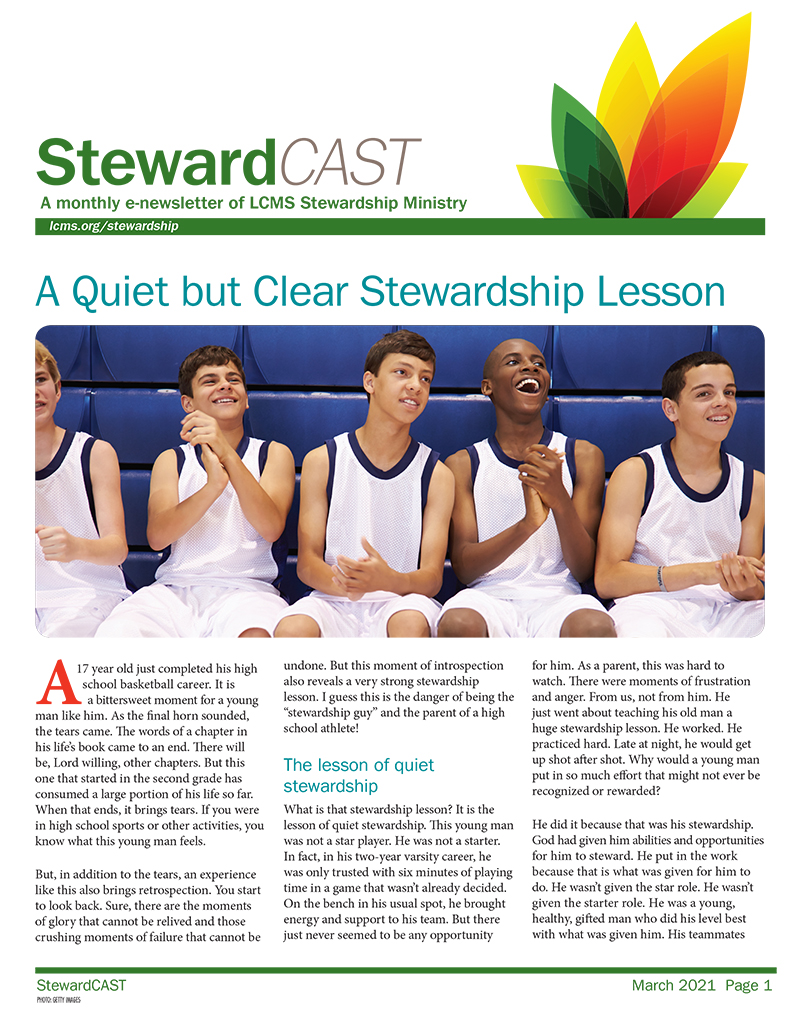 In the March 2021 issue of StewardCAST, LCMS Stewardship Ministry compares a hardworking high school basketball player to the quiet, prayerful and consistent steward.
Just as the human body was created to be so much more than just the sum of its parts, so also the body of Christ that is the church is more than just the sum of its parts.
Each steward has a trust. As they faithfully manage all of life and life's resources for the glory of God and the benefit of the neighbor, every person's faithful stewardship leads to a greater whole.
Download StewardCAST
Visit lcms.org/stewardship to learn more about LCMS Stewardship Ministry.