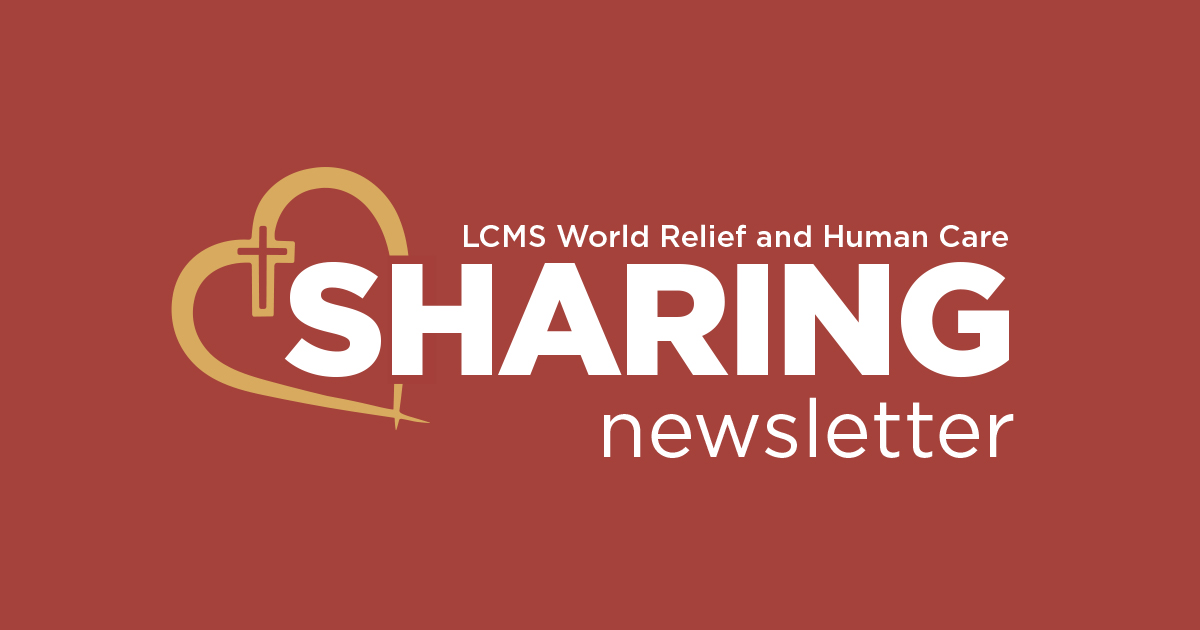 LCMS World Relief and Human Care: Sharing newsletter — March 2021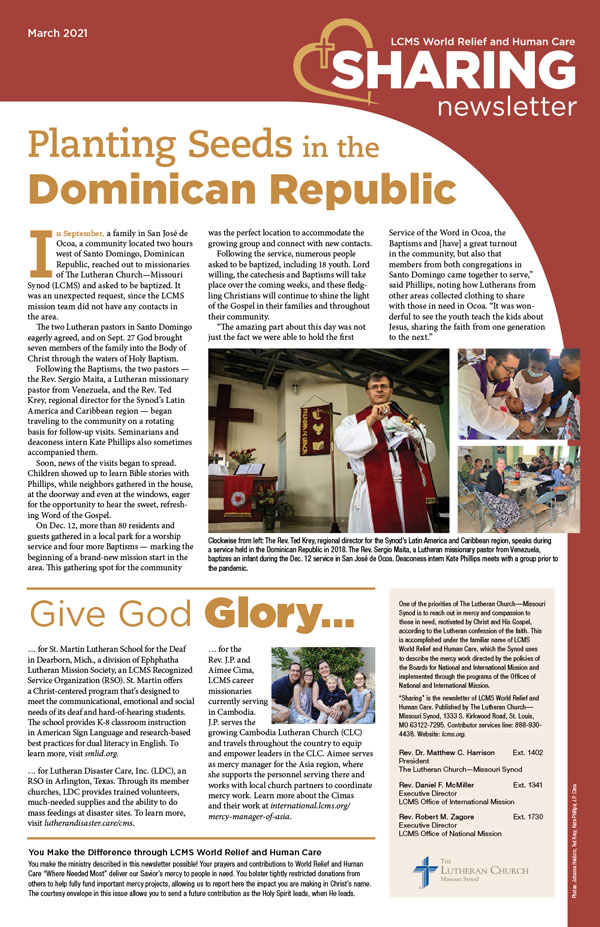 Love defines the life of the Christian and the Christian community, yet its concrete expression is often elusive in our individual and corporate lives. Thanks be to God, we have the ultimate example of love in Jesus Christ.
"By this we know love, that he laid down his life for us, and we ought to lay down our lives for the brothers. But if anyone has the world's goods and sees his brother in need, yet closes his heart against him, how does God's love abide in him? Little children, let us not love in word or talk but in deed and in truth" (1 John 3:11–18).
The March issue of Sharing gives a glimpse of how your fellow Lutherans are showing Jesus Christ's love to others through their words and deeds.
In this issue, read about how:
A new mission start has been planted in the Dominican Republic after one family asked to be baptized.
Lutherans are finding ways to continue standing up for life in Fort Wayne, Ind., and around the country while obeying social-distancing regulations.
Download Sharing newsletter
---
Visit lcms.org/mercy to learn more about the work of LCMS World Relief and Human Care.