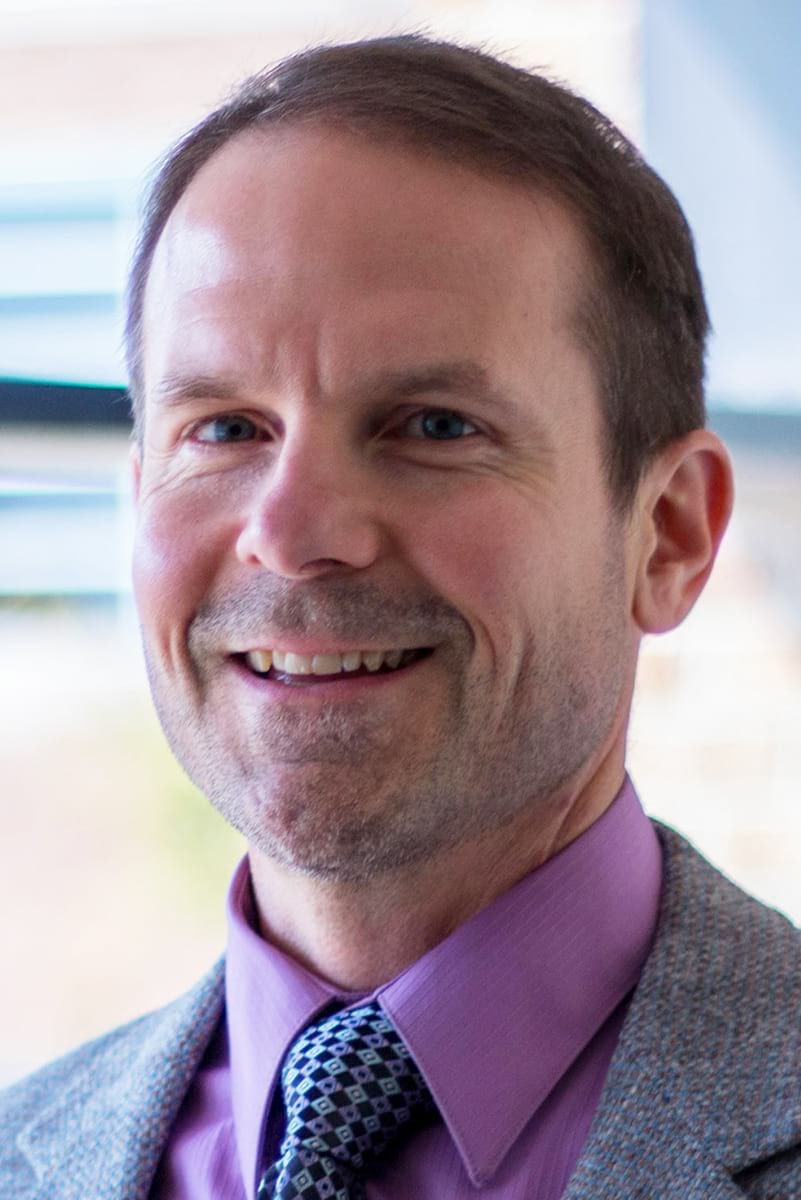 The Rev. Dr. Ronald Mudge, Rouse Professor of Pre-Seminary Studies at Concordia University Wisconsin (CUW), Mequon, Wis., has been named provost of Concordia Seminary, St. Louis (CSL). 
He will begin serving on May 16.
"We are thrilled that Dr. Mudge has accepted the call to serve as our next provost," said the Rev. Dr. Thomas J. Egger, CSL president. "He is a man of remarkable character: diligent, wise and brotherly.
"As he oversees the formation of pastors and deaconesses and the theological work of our faculty, Ron will do so with the heart of a missionary, a pastor and a servant. He is deeply committed to the values that undergird our work at Concordia Seminary: the authority and centrality of the sacred Scriptures, the truth and value of our Lutheran Confessions, and the calling of Christ to share the Gospel with all the world."
While at CUW, Mudge taught courses in biblical Hebrew and Greek, the Bible and world missions. He has served as the director of CUW's pre-seminary program since 2010, significantly increasing pre-seminary enrollment by launching initiatives aimed at supporting the church's future ministry leaders. Previously, he served as the Rouse Associate Professor of Pre-Seminary Studies (2013–2019) and an assistant professor of theology (2007–2013).
Before joining the CUW faculty, Mudge was a missionary in French-speaking Africa (1996–2006), serving as the coordinator of theological education and adjunct professor of exegetical and systematic theology at the Centre Luthérien d'Etudes Théologiques (the Lutheran Center for Theological Studies) in Dapaong, Togo.
The CSL Board of Regents called Mudge during a special meeting March 22 upon the recommendation of Egger and a seminary search committee. Mudge accepted the call April 6. He will succeed the current provost, Dr. Douglas L. Rutt, who will step down from the position June 30, having served in the role since 2018. Rutt will continue to serve on the seminary faculty.
"Dr. Rutt has been a great blessing to Concordia Seminary and to me personally," said Egger. "He came to us four years ago, having served as a missionary, a pastor, a seminary professor and in leadership at Lutheran Hour Ministries. He brought a fresh set of eyes, organizational competence and a warm, supportive spirit to our shared work here. God be praised for raising up a servant and brother like Douglas for the work of His church."
As provost, Mudge will serve as CSL's chief academic officer, guiding faculty, managing academic administrative affairs, and providing oversight of all academic programs and curriculum.
"It will be an honor to serve our Lord as the provost of Concordia Seminary, St. Louis," said Mudge. "Jesus has saved me by the grace of my Baptism and given me the privilege of serving Him. I look forward with joy to using the skills and experience that our God has given me, as the Concordia Seminary community faces a world full of daunting challenges and glorious opportunities. We will face these challenges and opportunities, trusting our Lord to confront a changing world with His unchanging Gospel and to use that Gospel to forgive sins, to save and to transform human hearts."
Mudge earned a Doctor of Philosophy from CSL in 2012. His dissertation was titled Honorable Shame: The Rhetorical Use of Didactic Shame Discourse in Ezekiel 36:16–32. He earned a Master of Divinity from CSL in 1996 and a Bachelor of Arts in English and music from the University of Michigan—Flint in 1992.
Mudge and his wife, Lisa, have six children.
Posted May 3, 2022