Reflecting on the 2016 LCMS Youth Gathering, giving thanks to God and asking for continued prayers.

On Oct. 10, 2016, the application period for Lutheran Young Adult Corps will open for the first time. Young adults aged 18-26 from across the country may apply to serve in under-resourced communities for 10 weeks in the summer or 10 months through the school year.

The opportunities for servant events specifically designed for young adults age 18-30 are growing. Recently a group of young adults in St. Louis gathered to serve in their own backyard and helped congregations and RSOs prepare for sharing the Gospel.
10 reasons to love youth and be inspired to engage in youth ministry.

Over 900 young adults apply to volunteer at the LCMS Youth Gathering this summer. Time and time again the young adults of the LCMS have shown a willingness and excitement to serve others in Christ alone. New opportunities are coming soon for young adults to not just volunteer but become neighbors and friends in communities of need in Jesus' name.

From my 38 years in LCMS Youth Ministry, I've observed youth who make strong leaders to have certain God-given gifts in common.

You have probably read the startling statistics of teens and young adults lost from the church. The church must take seriously the search for young adults. God hasn't given up on bringing them back, and neither should we.

Do you have a college near you? Would you like to learn how to begin…
We typically don't view our nations colleges and universities as havens of virtue, but I…

Teach the Basics: Equipping volunteers to serve in ministry.

When we see positive data like the Youth Polls present, why wouldn't we want that for all our teens? How are we investing in all youth?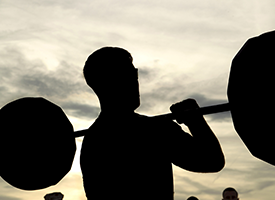 What I've learned from a friend who does Crossfit and why the Church should take notice.
Before Rosa Parks, there was Rosa Young. 4 leadership lessons from Rosa Young on leaving a lasting impact

Technology provides churches with a vast array of resources that, when used with deliberate care, can extend limited instruction time into the home and directly to the hands of students and families. In today's tech driven world, consider how technology can expand the teaching of God's Word into digital spaces.

Christ took the form of a servant, so we, too, should become servants to others. What students learn in Confirmation should motivate them towards a life that reflects God's love. Here are three reasons service learning benefits Confirmation.