With Barbara A. Below
Floor committees for the 65th Regular LCMS Convention conducted a lot of hard work over the May 17-19 weekend in St. Louis. For most of their members, those days were long, starting with an early breakfast and ending with a 10 p.m. return to their hotel.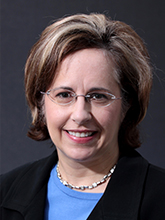 The convention in July will be similarly filled with much business and hard work. However, plans are in place for optional evening opportunities for relaxation and fellowship.
Those at the convention will be treated to an ice-cream social — "Sundaes on Sunday" — hosted by Lutheran Church Extension Fund, starting at 8 p.m. July 21 in the Majestic Ballroom of the Renaissance St. Louis Grand Hotel. All are invited for a cool summer treat on what is anticipated to be a warm St. Louis evening — spending time with LCEF friends to socialize and relax during this old-fashioned, slice-of-Americana dessert event.
Concordia Seminary, St. Louis, invites those at the convention to "A Taste of Life Together" on its campus, 6-10 p.m. Monday, July 22. Official convention business will end at 6 p.m., and shuttles will begin to depart from the convention center promptly thereafter to transport delegates, representatives and guests for the short 8-mile drive to the campus. At the evening's end, shuttles will take them back to their hotels. Dinner will be served at the seminary, where there also will be entertainment, campus tours and other interactive events — providing convention-goers a taste of life at the seminary. We highly encourage all to RSVP for this complimentary event by picking up wristbands at convention registration in the America's Center (Washington Entrance Lobby).
Tuesday night (July 23) will offer opportunities to reunite with old friends and make new acquaintances at various alumni receptions. The reception being held for several Concordia University institutions will take place at the Renaissance Hotel.
Also, there will be an opportunity on Tuesday to attend a St. Louis Cardinals-Philadelphia Phillies baseball game in the beautiful 46,000-seat, retro-style Busch Stadium downtown. Purchase tickets at an LCMS-reduced rate online at Cardinals.com/LCMS.
Delegates and others at the convention also are invited to the Synod president-elect's reception Wednesday night in the America's Center Ballroom (on the second floor).
Thank you to LCEF and Concordia Seminary for providing the convention attendees with their special events.
Additional fellowship opportunities will occur that may be highlighted in the daily issues of Today's Business.
While we know that conducting important convention business is the primary focus of our days together at the convention, we also look forward to the many evening opportunities for fellowship.
To learn more about the 2013 convention via social media, visit facebook.com/LCMSConvention and twitter.com/LCMSConvention.
Barbara A. Below is an assistant to the Synod president.