By Vicki Biggs
At its annual meeting July 30-Aug. 1, the National Lutheran School Accreditation (NLSA) commission — operating under the auspices of LCMS School Ministry — accredited 106 LCMS schools.
The newly accredited schools include 18 early-childhood centers, 80 elementary schools and eight high schools.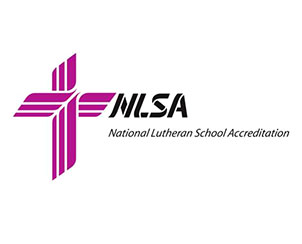 Most of the schools were applying to renew their accreditation, which is granted for a period of five years. Generally, schools begin the renewal process when they are in the fourth year of their accreditation.
"NLSA accreditation is special," said Terry L. Schmidt, director of the LCMS' School Ministry. "The schools that undergo the process are evaluated according to national standards for educational quality, but their very Christ-centered nature also is evaluated. We thank and praise God for our schools that make the commitment to voluntarily engage in continuous improvement."
Also at its meeting, the NLSA leaders adopted sweeping changes to the organization's evaluation materials and process.
"Our goal is to prepare students for vocation in the 21st century," explained Schmidt. "Our process needed to be updated so as to become more relevant and transformational. The new evaluation process embraces 21st-century teaching and learning methodologies, and will encourage our teachers to even better serve their students."
He said that the new accreditation process will include the use of these tools for teaching and learning in the 21st century: authentic assessment, making accommodations, individual learning styles, service learning, life skills, critical-thinking ability, applied learning, differentiation and professional learning opportunities.
Schmidt, who was named director of LCMS School Ministry earlier this year following the retirement of William Cochran, indicated that in that position, he will focus on accreditation and helping LCMS schools in their efforts toward continuous improvement.
"We've done well in reaching the high-achieving students, but we have not been as successful in serving those students who struggle," said Schmidt. "We have an obligation to reach every student in our schools, and I believe these enhancements to the NLSA accreditation process will help drive that mission."
NLSA encourages and recognizes schools that provide quality Christian education and engage in continuous improvement. To date, 701 of 2,300 Lutheran schools across the Synod have chosen to undergo the vigorous self-study and evaluation that the process requires.
To see a list of the 106 schools accredited for 2013-14, click here.
Vicki Biggs is director of Public Relations for the Synod.