In a conference-call vote June 26, the Synod's Board of Directors added its concurrence to LCMS President Rev. Dr. Matthew C. Harrison's appointment of the Rev. Bart Day as interim chief mission officer (CMO) of the Synod.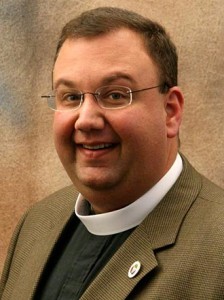 Currently the executive director of the Office of National Mission, Day will assume his additional duties for six months or until a permanent CMO is appointed by the Synod president in consultation with the Boards for National and International Mission and with the mutual concurrence of the LCMS Board of Directors.
"I am deeply humbled by the interim appointment," said Day. "It is a tremendous privilege to work with the great men and women of the LCMS. I ask for the prayers of the church as I take up these new tasks."
Day succeeds the Rev. Gregory K. Williamson, the original holder of the CMO position, which was established at the 2010 LCMS convention. Williamson left the post April 30, transitioning from his role as CMO to join his family in North Carolina. Since that time, Day has assisted the president with the day-to-day responsibilities of the CMO to ensure a smooth transition until the process to designate an interim CMO was completed.
In a written farewell sent before he left, Williamson said it's been a "personally rewarding experience to participate in transition to a new organizational paradigm, and I am confident that the Synod will continue to grow into its new structure."
"I want to thank Col. Williamson for his excellent service," said Harrison (Williamson is a retired U.S. Army chaplain). "He brought immediate credibility to a new position, and the military bearing he brought to the task was invaluable for our strategic planning."
As for Day, Harrison said: "Bart has an unbelievable gift for bringing out the best in people without a heavy thumb. His people love working for him. He has an innate compass for theological and personal interaction. He is a gift — a real gift."
The CMO, who must be a pastor, is an officer of the Synod eligible to serve an unlimited number of three-year terms. He is responsible to the president in a number of ways, including providing leadership, coordination and oversight of the Synod's programmatic departments: National and International Mission, Mission Advancement, Pastoral Education and Communications.
According to the Synod's Bylaws, he also "works closely with the Chief Financial Officer and Chief Administrative Officer in carrying out the programmatic, administrative and financial functions of the national Synod."
Day began his duties as interim CMO immediately after the Board's concurrence.
Posted June 27, 2014