Lutheran Education Association (LEA) has announced nine recipients of its 2014 educator awards, including Dr. Ross E. Stueber of Cedarburg, Wis., for its top-honor Christus Magister (Teacher of Christ) Award.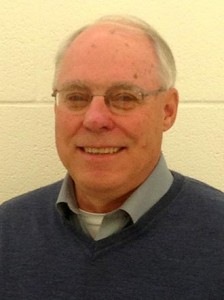 Stueber is the 57th person to receive the Christus Magister honor since its inception in 1965. Chosen by the LEA Board of Directors, its recipients are those who have made significant contributions to Lutheran education. The eight other awardees were selected by leadership teams of their respective LEA networks. All were nominated by their peers.
Stueber retired Dec. 31 as vice-president of Academics at Concordia University, Ann Arbor, Mich., and assistant to the president for Governance and Planning for Concordia University Wisconsin, at Mequon, Wis. Since 2002, he has been executive director of the Association of Lutheran Secondary Schools.
Prior to his service in the university positions, Stueber was associate director and interim director of School Ministry with the former LCMS Board for Congregational Services. He began his education ministry as a teacher and administrator at several Lutheran schools.
"In addition, he has provided visionary and distinguished leadership in a multitude of capacities," according to an LEA news release.
Stueber earned a Bachelor of Science degree in education (1968) from Concordia Teachers College (now Concordia University, Nebraska) in Seward, Neb.; a Master of Science in education (1972) from St. Francis College (now the University of St. Francis) in Fort Wayne, Ind.; and a doctorate in educational leadership (2000) from St. Louis University, in St. Louis.
Among comments from colleagues who supported Stueber's nomination for the award, quoted in the news releases, is this: "Dr. Ross Stueber stands as an exceptional role model for all Lutheran teachers who aspire to serve the Lord with exemplary commitment and reverential excellence." Another commented, "Rather than running from … difficulties in contemporary education, he runs toward these challenges, embracing and overcoming them."
The eight other 2014 LEA education awards and their recipients are:
Distinguished Lutheran Elementary Administrator — Michael Oldenburg, principal of Divine Redeemer Lutheran School in Hartland, Wis.
Distinguished Lutheran Elementary Teacher — Rebecca Hansen, a teacher in upper-grade subjects at St. Paul Lutheran School, Oak Lawn, Ill.
Distinguished New Lutheran Elementary Teacher — Rachael Hartmann, a music teacher and fine-arts director at St. Peter Lutheran School, Arlington Heights, Ill., who is in her third year of teaching.
Distinguished Lutheran Early Childhood Administrator — Laura Weber, preschool director at St. John's Lutheran School in Midland, Mich.
Distinguished Lutheran Early Childhood Teacher — Cheryl Geyer, kindergarten teacher and early-childhood department leader at Christ the King Lutheran School, Memphis, Tenn.
Distinguished Lutheran Secondary Educator — Eric Smith, a teacher and coach at Valley Lutheran High School, Saginaw, Mich.
Leader in Outreach — Mary Stafford, who directs "Life in Jesus Development," the discipleship team at Brookfield Lutheran Church, Brookfield, Wis.
Distinguished Retired Lutheran Educator — Lawrence Sohn, of Milwaukee, who supports Lutheran education "in his congregation, in various communities and at Concordia University Wisconsin," according to the news release about his honor.
The nine 2014 LEA award recipients will receive their awards in various settings and will be recognized at LEA's 2016 convocation, along with others who receive the awards over the next two years.
To read the LEA news releases about this year's recipients, visit here and click on their names. For more information about LEA, go to lea.org.
LEA is an LCMS Recognized Service Organization of professional church workers in a variety of educational ministries. It also includes volunteers, retired educators and students preparing for educational ministries.