Registration is now open for the 36th Biennial Lutheran Women's Missionary League Convention to be held June 25-28 at the Iowa Events Center in Des Moines, Iowa. The convention theme, "Bountiful! Sow • Nourish • Reap," is from 2 Corinthians 9:8.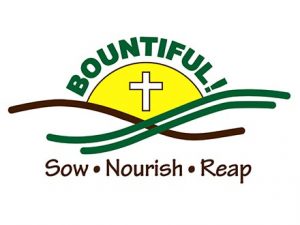 The national convention is held every other year to inspire and inform members of the LCMS women's auxiliary, who have opportunities to hear mission speakers and take part in worship services, Bible studies, elections of LWML leaders and selections of a mission goal and mission-grant recipients.
Participants also are encouraged to bring "Gifts from the Heart" (school supplies, hygiene kits, quilts and other items) for distribution in Des Moines and to take part in a "Mission Pledge Walk" to raise mites for missions and in servant activities that benefit others.
The "proclaimer" for the opening worship service on Thursday, June 25, will be the Rev. Gregory Seltz, speaker of "The Lutheran Hour" radio program. The Rev. Keith Piotter, pastor of Our Savior Lutheran Church in Bettendorf, Iowa, will serve as proclaimer for the closing worship service on Sunday, June 28.
Guest speakers include:
Eight "Special Interest Luncheons" will feature Seltz, Lamb, Hatcher, Mendedo and LCMS President Rev. Dr. Matthew C. Harrison; Gary Thies, director of Mission Central, Mapleton, Iowa; convention song leader Dr. Dina Vendetti and "humorous interrupter" Jan Struck; and LCMS missionaries.
Bible studies will be led by former LWML Pastoral Counselor Rev. Mike Mattil of Denison, Texas.
Convention registration is $175 through March 14, or $195 after that date. Late registration, postmarked after May 12, is $220. One-day registrations for the two full days — June 26 and 27 — also are available for $110 each.
There is no registration fee for children under age 18; child care/youth activities are $40 per child, per day, for June 26 and 27.
Registration materials and more information may be found in the Winter 2014 issue of Lutheran Woman's Quarterly and online at lwml.org/convention.
Posted Feb. 6, 2015 / Updated Feb. 12, 2015