Paul C. Miles of Scottsdale, Ariz., will begin serving Oct. 26 as president and chief executive officer of Wheat Ridge Ministries in Itasca, Ill.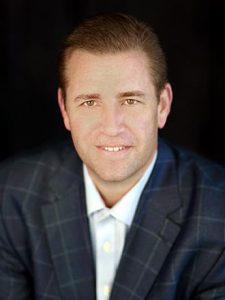 Miles, currently vice-president for development at Make-A-Wish® America in Phoenix, will be the fifth president of Wheat Ridge. He succeeds Dr. Richard Herman — president since 2006 — who will retire Nov. 1.
"I am humbled and energized to continue the good work of Wheat Ridge Ministries," said Miles. "Our world is suffering in many places and it is a privilege to serve with our donors, ministry partners, congregations, board and staff in the work God has placed in front of us. Connecting people to ministry opportunities in a world where we often feel farther apart is a challenge I am eager to face with the dedicated partners of Wheat Ridge. I look forward to devoting my efforts to expand the impact of our work and engage a broader community in the ministry of our organization."
"We are very pleased that Paul has accepted our invitation to lead Wheat Ridge Ministries," said Dr. Kevin Boettcher, chairman of the Wheat Ridge Board of Directors. "His background and experience are a great fit for our organization as it continues to follow through on strategic pursuits that are expanding the breadth and depth of the forms that seeding new ministries can take, from the innovative use of crowdfunding technology through WeRaise.us, to providing second-stage sponsorship of promising new ministries that will enable them to grow and be replicated elsewhere."
Miles, 47, has enjoyed a 25-year career serving nonprofit organizations around the world. He joins Wheat Ridge after nearly four years in his current post at Make-A-Wish® America, where he was responsible for all individual and foundation giving, including direct mail, digital, annual giving and grants, mid-tier, major and planned giving. He also served as staff lead for the development subcommittee of the Make-A-Wish® America Board of Directors and was a member of the Senior Leadership Team and the Grants Committee.
Prior to that, Miles spent 22 years with CCS Fund Raising, an international consulting firm that works with nonprofit organizations on a wide range of development needs. His tenure at CCS included 12 years as a campaign director before moving into management.
Miles is a 1990 graduate of Concordia University Chicago, River Forest, Ill., where he later served on the Foundation Board of Directors and the President's Advisory Council. His board service includes Lutheran World Relief, Baltimore, and Chicagoland Habitat for Humanity. He also has been a frequent speaker and trainer in the field of resource development.
Miles and his wife, Sonja, have three children: Nathan, Olivia and Meredith. Currently members of Shepherd of the Desert Lutheran Church in Scottsdale, the family is relocating to Naperville, Ill.
Established in 1905, Wheat Ridge Ministries "provides funding and support for inspired leaders starting new health and human care ministries" that "encompass a wide range of innovative solutions" — from free health clinics to after-school programs, refugee support to care of older adults.
Posted Aug. 19, 2015