Concordia Theological Seminary (CTS), Fort Wayne, Ind., has launched a website of resources that are designed to shed light on the economic challenges facing seminary students. The website also offers opportunities for supporting these "future servants" of God.
The resources were developed with a three-year grant awarded in 2012 from Lilly Endowment Inc., Indianapolis, and under the theme "Improving the Economic Well-Being of Future Servants of Jesus Christ."
Among resources on the website — http://www.ctsfw.edu/SupportFutureServants — is a video, "Support Future Servants," which relates the financial challenges of CTS students (the average debt carried by the seminary's 2014 graduating class was $45,692), the reasons educational costs and student debt have increased, and how that debt can create stress among new pastors as well as in their congregations.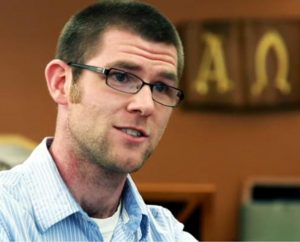 Kristen Suggitt, whose husband, Chris, was a fourth-year student at the seminary when the couple was interviewed for the video, said, "you're coming out [of school] with, like, a lawyer's debt … but you're making a manager-at-McDonald's salary" as a new pastor.
Adds Chris Suggitt: "The numbers don't work out. And you think, 'How many years is this going to take, to get out from under this pile that we've created?' That's hard. And then you think, 'Was this the right thing to do?' Of course it is."
Another fourth-year student in the video, Aaron Vergin, admits that along with facing debt repayment — potentially $1,000 to $1,400 a month — there's "a huge temptation to give in to anxiety, and fear, and doubt, and so, in that sense, it's a huge spiritual burden, as well."
The Rev. Jeffrey Pulse, director of Placement at the seminary, says the problem of student debt has gotten too big to be solved by a single group, and "it's going to take the whole Synod working together."
Other resources on the website include:
"The Support Future Servants materials on the seminary website will help congregations and individuals understand many of the financial challenges that students are facing. These students need our prayers and support as they commit their lives to the mission of the Gospel and prepare for the important work ahead of them," explained the Rev. Mark C. Sheafer, the seminary's director of Financial Aid.
"We encourage congregations and individuals to watch the video and distribute the downloadable brochure for additional information," Sheafer added. "The video is just over 10 minutes long and would make for a great introduction to this topic for interested groups."
More resources will be added to the website as they are developed. For additional information on this effort, send an email to info@ctsfw.edu or call 260-452-2250.
Posted Feb. 11, 2015