By Terry K. Dittmer
Are young people's attitudes and experiences any different in 2016 from what they were in 1980?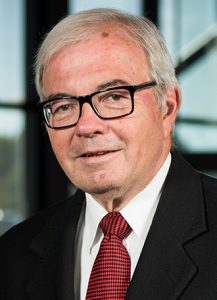 Every three years since the first LCMS Youth Gathering in 1980, Lutheran Youth Fellowship (LYF) — the Synod's youth organization — conducts a poll of youth at the Gathering. While it has questions about current issues in the lives of teens, their church and the world, the poll is basically the same from one Gathering to the next, with updates to reflect current issues and the Synod's stance on them.
The LYF Youth Poll helps LCMS Youth Ministry track the concerns teens have and where they are trending with their church and the world. While the polls have been tabulated at the end of the events and reported to the church, there hasn't been a comparison of data from one poll to the next until last fall, as I started looking at the data and see how things have progressed over the last 35 years.
In reality, the attitudes of young people have remained remarkably stable.
For some topics, the triennial trending has been pretty much the same from one poll to another.
On personal devotions and Bible study, our teens are woefully inactive — 44 percent in 1983 saying they spent 0-20 minutes in it, compared with 42 percent in 2010 saying very little/almost none. In 1998, 41 percent felt very close to God, but that number has been in a slow decline, landing at 37 percent in 2013. At the same time, the response "Sometimes I have questions" went from 45 percent in 1998 to 55 percent in 2013.
Some 'positive' data
Some data is very positive.
Teens attending the Gatherings generally come from strong families and churches. In 2013, 79 percent of teens at the Gathering came from intact families living with both natural parents, compared with the general population where the number is closer to 45 percent intact.
On some social issues, LCMS teens do extremely well. Every poll has included the topic of abortion. Since 1989 the question has focused on a person's position on abortion, and the pro-life position has trended upwards. In 1989, 58 percent said they were pro-life, increasing to 60 percent in 1992, 65 percent in 1995, 69 percent in 1998, 75 percent in 2004, to 73 percent in 2007, 2010 and 2013. Nearly three-quarters of LCMS teens say they are pro-life. In contrast, the general U.S. population is 44 percent pro-life.
On the question of church fellowship, for the first time in 2001 a question was asked that included the words, "Who can worship with whom?" In the five polls conducted since 2001, an average of 18 percent of our youth said "All religions are pretty much alike," suggesting that 20 percent of our youth are trending toward unionism/syncretism. Some 53 percent say all Christians should be free to worship with each other. Lutherans worshipping only with those with whom they are in fellowship when it comes to doctrine and practice only garners 21 percent support.
On social issues
On social issues like homosexuality and gay marriage, LCMS teens are trending with the general society. The question was first asked in 1986 and has been asked in every poll since. In 1986, 82 percent said homosexual behavior is wrong, increasing to 84 percent in 1989. Attitudes began to change in 1992 when 72 percent responded with the biblical answer, then declined to 56 percent in 2013. Support for gay marriage has increased over the years. In 2004, 63 percent of those polled favored the response, "Marriage is for one man/one woman." That response declined to 57 percent in 2007, 53 percent in 2010 and 47 percent in 2013. Support for gay marriage has gone from 22 percent in 2004 to 25 percent in 2013. Civil unions garner another 12 percent, for those who favored the more traditional definition of marriage.
The environment and global warming question was first posed in 2007. Some 43 percent in that poll said it was a real concern to be taken seriously. Another 30 percent said it bore watching. That's 73 percent willing to think about it. Only 13 percent blamed tree huggers. The same question in 2013 found 78 percent saying the environment is a real concern, trending upward.
A strong pro-environmental response in 2013 was a surprise. Anecdotally, the adult church doesn't seem to see the issue as real. But on the last survey question listing 26 issues and concerns, teens are asked for their top three concerns. The top five concerns are then reported. In 2013, for the first time, the environment — which had never finished in the top five — was the number-three concern for teens. So, perhaps we need to ask if teens need help developing a strong sense for stewardship of God's earth.
'A ripe harvest field'
With regard to recruitment of youth for church careers, the Gathering offers a ripe harvest field for future church workers. Right at 6 percent of youth attending the Gathering in 2013 said they were going into church work. That equals about 1,000 teens. But, another 27 percent said they would consider a church career. That means almost another 4,500 teens would consider it. The adult church needs to make a strong effort recruiting, given the possibilities teens themselves offer. These numbers have been consistent.
Perhaps the saddest result goes back to the last survey question that asks teens to identify their top three issues. Since 1992, "My faith" has surfaced in the top five concerns. It is as if teens recognize that as they grow older, moving into college and career, there will be temptation that can lead them away from God. Other data suggest that up to 50 percent of young adults who were active in church through high school drop out of church when they graduate. What can the church and its members do to support and encourage youth in the faith?
There is no doubt that teenagers who attend the Gathering or other youth events have access to family and church resources that other teens may not have. That raises the challenge of how we can nurture the faith in our teens and young adults and give all youth access to the resources.
Young people are looking for authentic faith. They want consistent expression of the faith even when they take positions the institutional church may not appreciate. It's not that they can actually articulate the idea of "authentic," but they are looking in part for a sense of transcendence in which God is God. They may not agree with everything the church teaches, but they expect the church to practice what it preaches, offering a clear testimony to what is believed and why.
What next?
Clearly, there is work to be done. I am always reminded of the words from C.F.W. Walther who told his seminary class, "You cannot use your time to better advantage than by serving well the young people of your congregation."
To download a complete report on 35 years of LYF youth polls — titled "Lutheran Youth and Their Response to the Society They Live In" — go to "Resources and Services " at the LCMS Youth Ministry Web page.
The Rev. Dr. Terry K. Dittmer (terry.dittmer@lcms.org) is senior director — youth ministry specialist and former director of LCMS Youth Ministry (2001-14). He plans to retire after the 2016 LCMS Youth Gathering.
Posted Jan. 29, 2016