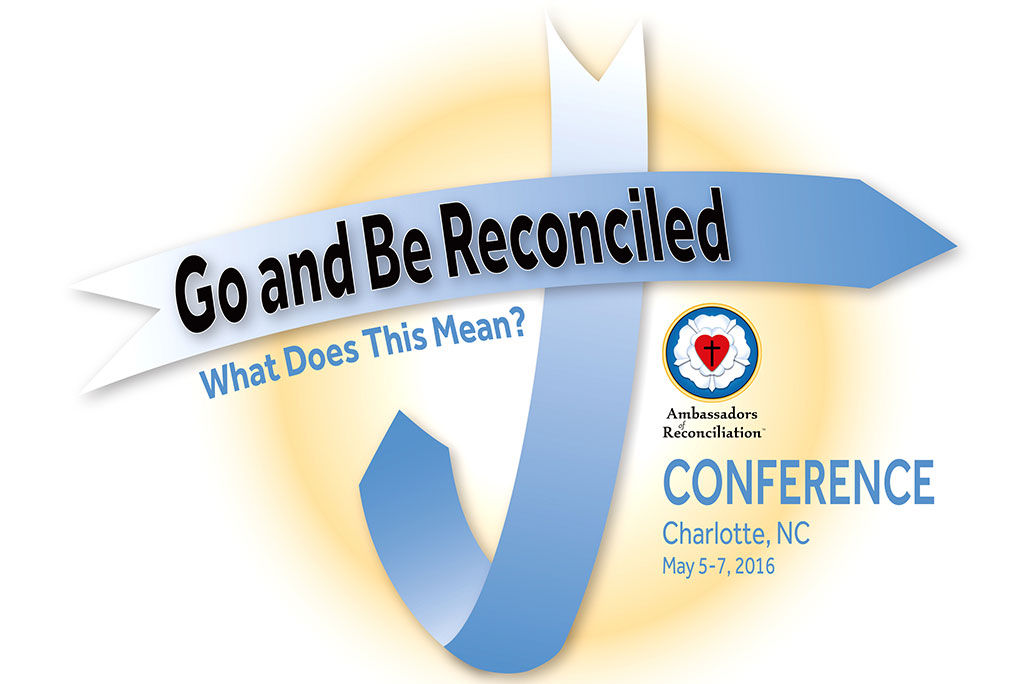 Registration is open for Ambassadors of Reconciliation's (AoR) second international conference. Its theme is "Go and Be Reconciled: What Does This Mean?"
Set at Messiah Lutheran Church in Charlotte, N.C., the conference opens May 5 with on-site registration starting at 4 p.m. and closes with a late-morning session on May 7. Several pre-conference training sessions also are offered May 2-5.
Some 20 workshops also are planned on topics such as "Getting to the heart of conflict," "Responding to sexual temptation in a high-tech society," "Reconciliation ministries in the local church," "Coaching questions and listening" and "When others are unforgivable."
Scheduled plenary speakers are:
Ted Kober of Billings, Mont., AoR's founder and senior ambassador, and
Rev. Dr. Jeffrey Gibbs, a New Testament scholar who is professor of Exegetical Theology at Concordia Seminary, St. Louis.
Nearby hotel rooms are available during the conference for $79 per night, plus taxes.
AoR President Dwight Schettler pointed out that the organization's international conferences were originally planned for every three years.
However, he said that "coming off the heels of our first conference last April, … the feedback was so great that we determined to make it an annual event."
Schettler added that at the 2016 conference, AoR also will be debuting a new seminar and Bible study titled "Go and Be Reconciled: What Does This Mean?"
To register and for more details about the event, visit the conference website.
Posted March 3, 2016