As part of The Lutheran Church—Missouri Synod's "Free to be Faithful" education and awareness initiative, Gregory S. Baylor, Esq., senior counsel with Alliance Defending Freedom (ADF), and Worldwide KFUO radio host Kip Allen will discuss eminent religious liberty cases on Worldwide KFUO.org, 2:30 p.m. Central time Feb. 17.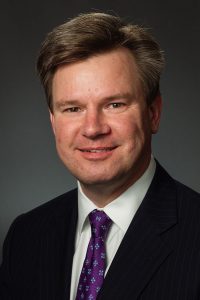 As director of ADF's Religious Schools Team, Baylor litigates cases to protect the rights of Christian educational institutions across the nation.
Several Christian universities have filed suit against the U.S. Department of Health and Human Services mandate that forces employers — regardless of their religious or moral convictions — to provide insurance coverage for abortion-inducing drugs, sterilization and contraception under threat of heavy penalties.
ADF is representing two of the cases: Geneva College v. Burwell and Southern Nazarene University v. Burwell.
"The [Obama] administration is forcing the schools to choose between following their faith and following the government's rule," Baylor said in a Jan. 13 press release. "That is utterly inconsistent with legal protections for religious liberty."
These cases have been consolidated with other similar filings, including The Little Sisters of the Poor Home for the Aged v. Burwell, to be decided by the U.S. Supreme Court in the coming months.
Learn more about what's at stake on Worldwide KFUO.org Feb. 17.
Posted Feb. 11, 2016