Mark Muehl of Fort Wayne, Ind., is the recipient of Lutheran Education Association's (LEA) Christus Magister award for 2016.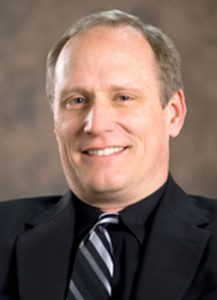 Muehl tops the list of nine Lutheran teachers and administrators named to receive LEA's distinguished educator awards this year. That LCMS Recognized Service Organization's board of directors selected him for the award that has been presented since 1965 to Lutheran educators " who have made significant contributions to Lutheran education," according to an LEA news release announcing its awards this year.
Executive director of The Lutheran Schools Partnership in Fort Wayne, Muehl previously served as a principal and teacher at Lutheran schools in Indiana and Illinois and has led large vacation Bible school programs, seniors ministry, Bible studies and adult day care. He is currently president of the Indiana Non-Public School Association and serves on the Board of Regents at Concordia University Chicago in River Forest, Ill.
Muehl earned his academic degrees from that university — a B.A. in education and both an M.S. and M.A. as a director of Christian education.
Supporting his nomination for the Christus Magister award, one of Muehl's colleagues said, "You will not find a more dedicated servant leader; Mark advocates for the unique needs of educators and administration [and] has been in the trenches. As the first and current executive director of The Lutheran Schools Partnership, Mark works directly with the school administrators, lay leadership and pastoral staff to bring … 18 vastly different schools together to create the opportunity for collaboration and support."
The eight other 2016 LEA distinguished–educator award recipients — selected by LEA Network Leadership Teams — are:
Distinguished Lutheran Elementary Administrator: Albert Amling, superintendent of schools for Hales Corners Lutheran Schools, Hales Corners, Wis.
Distinguished Lutheran Early Childhood Administrator: Sue Hord, early-childhood director, Immanuel Preschool, Valparaiso, Ind.
Distinguished Lutheran Early Childhood Teacher: Gloria Lawrence, kindergarten teacher, Hales Corners Lutheran Elementary School, Hales Corners, Wis.
Distinguished Lutheran Elementary Teacher: Penny Suydam, fifth-grade teacher, Immanuel Lutheran School, Batavia, Ill.
Distinguished Lutheran Middle School Teacher: Suzan Winkelman, middle-school teacher, Zion Lutheran School, Georgetown, Texas.
Distinguished Retired Lutheran Educator: Eva Fronk, retired administrator, Hales Corners Lutheran School, Hales Corners, Wis.
Outstanding New Early Childhood Teacher: Kayla Konow, second-grade teacher, Redeemer Lutheran School, Verona, Pa.
Outstanding New Secondary Teacher: Rebecca Eifert, band teacher, coach and theatre teacher, Valley Lutheran High School, Saginaw, Mich.
Posted Feb. 9, 2016