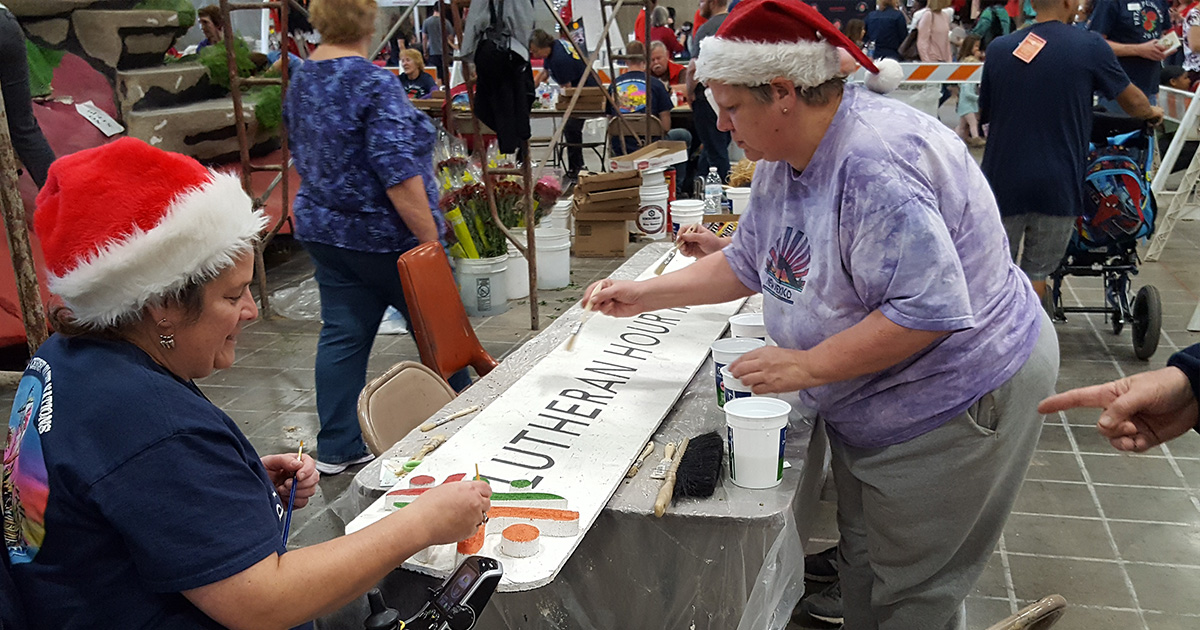 By Paula Schlueter Ross
Next month, some 40 floats set to roll down Colorado Boulevard in Pasadena, Calif., as part of the New Year's Day Rose Parade will take shape as thousands of volunteers begin affixing seeds, rice, pods and flowers to create their one-of-a-kind looks.
Among them will be the Lutheran Hour Ministries (LHM) float — now in its 69th year — providing the parade's only Christian witness to thousands of local parade-goers and millions of television viewers worldwide.
Hundreds of people are still needed to help decorate the LHM float as well as eight others completed by its "Petal Pushers" decorating team of 5,000 volunteers.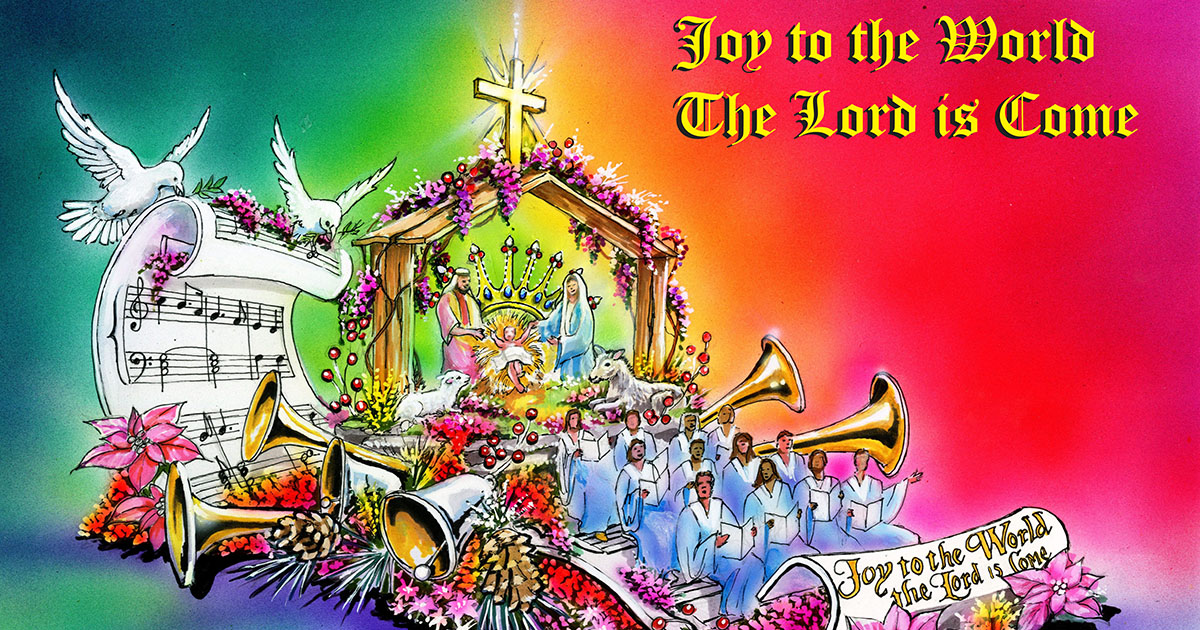 Under the general 2019 Rose Parade theme of "The Melody of Life," the LHM float theme will be "Joy to the World, the Lord Is Come." It will feature a huge page of sheet music, large musical instruments and bells, a choir and a manger scene.
Petal Pushers volunteers must be at least 13 years old and commit to one eight-hour shift, according to Dick Gast, general chairman of the float committee for nearly 30 years.
Gast and his wife, Lynn, who serves as Petal Pushers chairman, have been involved since they moved to California from Wisconsin 33 years ago, "went down to see the Lutheran float, and fell in love with the process," Dick notes. Last year the couple received the Christus Vivit award from Concordia Seminary, St. Louis, for their longtime service.
Shifts are available on the first four Saturdays of December (Dec. 1, 8, 15 and 22) and during the last week of production, Dec. 26 through Dec. 30. Float judging begins the morning of Dec. 31, so all entries must be completed by then.
Gast said a number of individuals and groups from across the country travel to Pasadena year after year to serve as Petal Pushers.
"We have people who come out the 26th and want to be there to put the last flower on," he said.
Volunteers may work as little as one shift or as many as they want. Only about 40 are needed for the LHM float, so the majority of Petal Pushers decorate other floats, which brings in funds to lower the cost of the Lutheran float.
The annual project, Gast notes, receives no financial support from LHM or the LCMS, but is considered a self-funded project of the Southern California District Lutheran Laymen's League (LLL).
Among those riding the 2019 LHM float will be the new speaker of "The Lutheran Hour" radio program, the Rev. Dr. Michael Zeigler.
The two-hour Rose Parade — featuring some 40 floats, 20 marching bands and 20 equestrian groups — begins at 8 a.m. Pacific Standard Time on Jan. 1 and may be viewed on several network and cable TV stations. Please check local listings.
To sign up as a Petal Pushers volunteer, visit petalpushers.org.
Posted Nov. 29, 2018