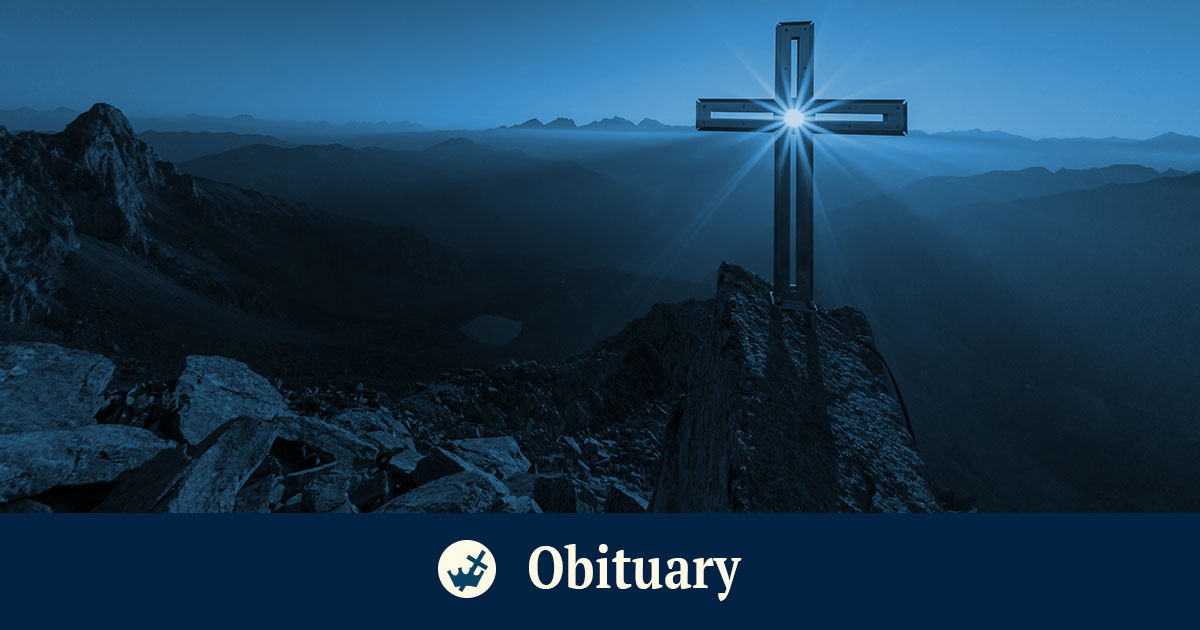 The Rev. Dr. Walter A. Maier II, former vice-president of The Lutheran Church—Missouri Synod (LCMS), and professor at Concordia Theological Seminary, Fort Wayne (CTSFW), died Oct. 24 in Fort Wayne, Ind. He was 94.
Maier, the eldest son of the Rev. Dr. Walter A. Maier, founder of The Lutheran Hour, was born on June 14, 1925. He attended Concordia Seminary, St. Louis (CSL), and graduated in 1948 with a Bachelor of Arts in Exegesis and Systematics. A year later, he received a Master of Arts in Classical Languages from Washington University in St. Louis.
On Sept. 11, 1949, Maier's father ordained and installed him at Faith Lutheran Church, Elma, N.Y., where he met his future bride, Leah M. Gach. Walter and Leah were married in 1951 and had two children: the Rev. Dr. Walter A. Maier III, currently professor of Old Testament Exegesis at CTSFW, and the Rev. Dr. David P.E. Maier, president of the LCMS Michigan District.
Maier served congregations in Levittown, Penn. (Hope Lutheran Church, 1954–60), and Milwaukee, Wis. (Hope Lutheran Church, 1961–65). In 1965, he accepted a call to Concordia Theological Seminary (CTS), which was located in Springfield, Ill., at the time (it later moved to Fort Wayne). He earned a Master of Sacred Theology in 1967 and a Doctor of Theology in 1970, both from CSL.
Maier served full time on the CTS (CTSFW) faculty, teaching New Testament Exegetical Theology, for the next 35 years. From 2000 until his retirement in 2013, he taught Greek readings part time. After Maier's retirement, the Rev. Dr. Charles A. Gieschen, academic dean at CTSFW, wrote of Maier: "His rapid-fire lecture style, his faithfulness to the biblical text and his attacks on the Historical Critical Method contributed to his popularity as a speaker in the LCMS and his advancement in rank to associate professor (1968) and professor (1973)" ("Dr. Walter A. Maier: A True Servant of God," For the Life of the World 17, No. 4, Dec. 2013).
In addition to his parish and seminary work, Maier served in various positions in the LCMS Eastern and South Wisconsin Districts; as Exegetical Theology chairman, academic dean, vice-president and director of DELTO (Distance Education Program Leading to Ordination) at CTSFW; and as an LCMS vice-president (variously second, third, fourth and fifth, 1973–95). He served as a member of the LCMS Commission on Theology and Church Relations and as the Synod president's representative on both governing boards of the two seminaries of Lutheran Church—Canada. He received an honorary Doctor of Humane Letters from Concordia College New York, Bronxville, N.Y., in 1999.
"This week, CTSFW and our Synod lost a faithful pastor and vigorous theologian," said CTSFW President Rev. Dr. Lawrence R. Rast Jr. "For seven decades, Dr. Maier dedicated himself to the study, teaching and proclamation of God's Word. Few are blessed with the length and breadth of service to our Lord demonstrated by Dr. Maier.
"But even more importantly, the Maier family mourns the loss of a faithful and loving husband, father, grandfather, great-grandfather and brother. With Advent just around the corner, the entire CTSFW community prays with the Maier family as we all anxiously await our Lord's coming and that day when we will be reunited with all the saints in heaven."
Maier is survived by his wife, Leah; sons Rev. Dr. Walter A. (Nancy) Maier III of Fort Wayne and Rev. Dr. David P.E. (Patricia) Maier of Brighton, Mich.; brother Rev. Dr. Paul L. (Joan) Maier of Kalamazoo, Mich.; nieces; six grandchildren; great-grandchildren; and grandnieces and nephews.
A funeral service is set for 11 a.m. Oct. 31 at St. Paul's Lutheran Church, 1126 South Barr Street, Fort Wayne, Ind., with visitation one hour prior as well as 2–4 p.m. and 6–8 p.m. on Oct. 30 at Hockemeyer & Miller Funeral Home, 6131 St. Joe Road, Fort Wayne. Burial will be in Concordia Cemetery Gardens, Fort Wayne.
Memorials may be directed to the Dr. Walter A. Maier Student Scholarship Endowment of CTSFW; St. Paul's Lutheran Church, Fort Wayne; or the television program "Worship Anew" (Lutheran Ministries Media).
Posted Oct. 28, 2019