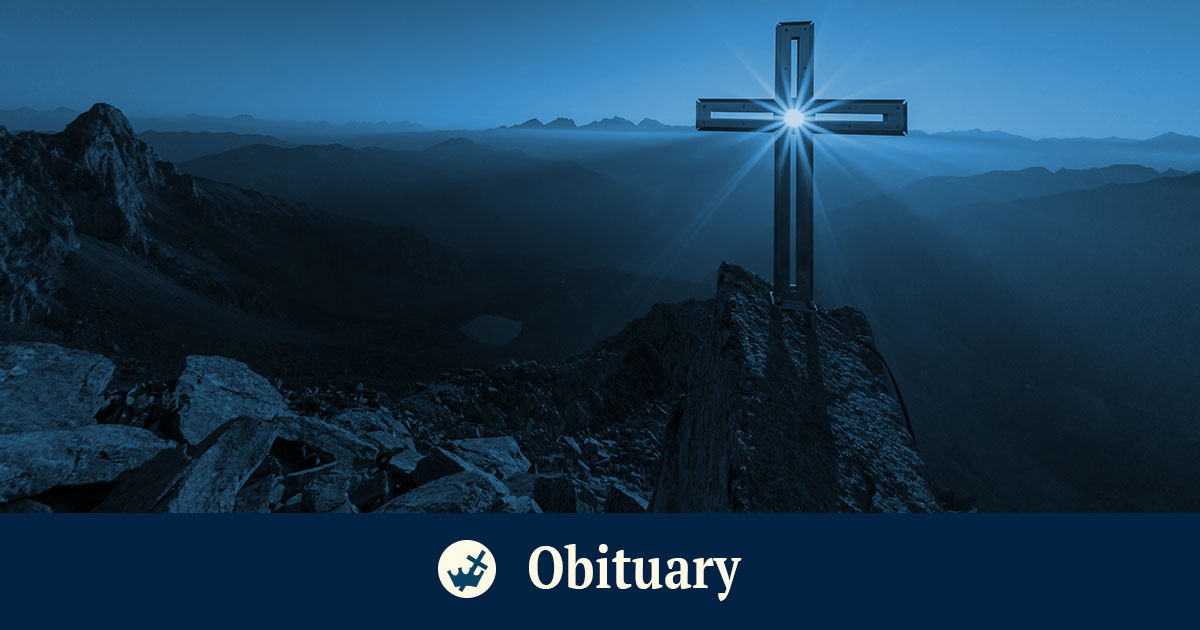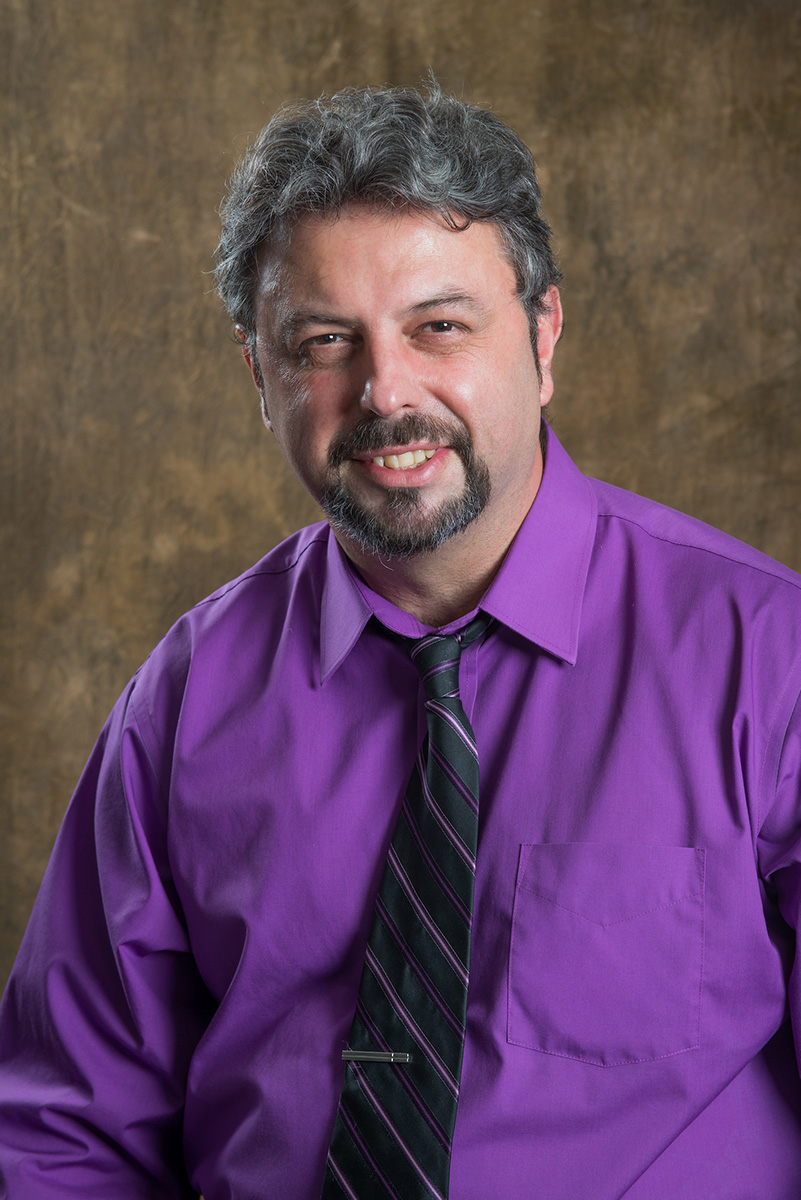 Roger Allen Drinnon, former director of Editorial Services for The Lutheran Church–Missouri Synod (LCMS), died on April 3 in Mascoutah, Ill., after a six-year battle with cancer. He was 54.
Drinnon was born in Dayton, Ohio, on August 22, 1966, to Opal (Bowlin) Skyles and Rector "Rex" Jesse Drinnon. He married Kimberly Marie (Shaffer) Drinnon on April 4, 1986. He earned an associate degree in Public Affairs & Media Relations from Community College of the Air Force in 2001; a bachelor's in Workforce Education, Training & Development from Southern Illinois University, Carbondale, Ill., in 2005; and a master's in Military Operational Art & Science from Air Command and Staff College in 2010. He was a U.S. Air Force (AF) veteran who started his AF career as an aerospace ground equipment mechanic. Later he served as a public affairs journalist and media relations specialist for the NATO Coalition Press Information Center in Pristina, Kosovo. Among other honors, Drinnon received two John Levitto awards for professional military education, retiring as a master sergeant in 2006.
Upon retiring from active duty, Drinnon led the AF's media embed program for the wars in the Middle East as Air Mobility Command's chief of media operations at Scott AF Base, Ill. After his career with the Air Force, he accepted a position with the LCMS, serving first as manager of Editorial Services and later as director of Editorial Services and Media.
Drinnon was a member of Zion Lutheran Church in Mascoutah, Ill. His pastor at Zion, the Rev. Dr. Kirk M. Clayton, said, "Roger was a beloved brother in Christ. The congregation will miss him as he led faithfully as an elder, sang joyfully in the choir and served humbly wherever needed. The church at-large will miss Roger's gift of communication as he shared the good news of God's work across the Synod and around the world in his position with the LCMS Communications department.
"I personally will miss our in-depth conversations about every topic under the sun, and I treasure the memory of Roger's fun-loving but sincere friendship. Roger was a great blessing to many, including myself. He will be missed. I look forward to seeing my brother in faith again in the Resurrection."
Roger is remembered by LCMS Communications staff for his sense of humor, kindness, brightly colored shirts and musical talent (he often brought his guitar to work and played during lunch). David Strand, executive director of LCMS Communications, reflected on Drinnon's time in the department.
"Roger was the kind of man you were impressed with from the moment you met him," Strand said. "He had spent a career in the U.S. Air Force, both overseas and domestically, before joining us, and he had a military bearing about him. He would look you in the eye; he was knowledgeable and confident — though always respectful — in his opinions; and he would address you as 'sir' or 'ma'am,' as the case may be.
"Roger loved his Lord and church," Strand continued. "He was devoted to his family, taking proper, fatherly pride when one of his sons, Roger Jr., became an LCMS pastor. And he loved his country, which explains his interest in compiling our Free to Be Faithful® newsletter and his staunch defense of the sanctity of life and religious liberty, especially as these liberties pertain to our Armed Forces chaplains.
"He was an all-around outstanding journalist and public-affairs expert," Strand said, "and on top of that, he was a superb classical guitarist. Roger often said, while on disability, that one of his great privileges in life had been serving the Synod. We felt the same way about working with him.
"We pray God's blessing on Roger's wife, Kim, and on their children. Roger left his mark on us, and we won't forget him."
Drinnon was preceded in death by his parents; his father-in-law and mother-in-law, Harry and Berniece Shaffer; his sister, Mary Drinnon; and two brothers, David and Ronnie Drinnon. He is survived by his wife, Kim; children, the Rev. Roger Andrew (Katrina) Drinnon, Kynan Drinnon (fiancée Kranesha), Stefan Drinnon, Hannah Drinnon and Christian Drinnon; grandson, Jaxson Roger Andrews-Drinnon; siblings, Glenda (Mike) Harms, Brenda (Eddie) Swanton, Tracy Skyles and Rex Drinnon; sister-in-law, Valerie Drinnon; and nieces, nephews and many friends.
Memorials may be made to the Zion Lutheran Church Memorial Fund, 101 S. Railway, Mascoutah, IL 62258. Condolences may be sent to the family by visiting mollfuneralhome.com.
Visitation is scheduled for 4 to 7 p.m. Thursday, April 8, at Moll Funeral Home and 9 to 10 a.m. Friday, April 9, at Zion Lutheran Church, Mascoutah, Ill. COVID-19 restrictions will be followed, with face coverings required, social distancing observed and a limited number of visitors allowed at one time.
A funeral service will be held at 10 a.m. Friday, April 9, at Zion, Mascoutah, with the Rev. Dr. Kirk M. Clayton officiating. Burial with military honors will take place at 12 p.m. Saturday, April 10, at Beckman Cemetery, Flatville, Ill.
Posted April 6, 2021